M.A. in Interdisciplinary Studies: Maine Studies
Master of Arts in Interdisciplinary Studies: Maine Studies
The University of Maine Graduate School offers a Maine Studies Interdisciplinary Master of Arts Degree within the Master of Arts in Interdisciplinary Studies program. This degree program offers students the opportunity to design an interdisciplinary study of Maine through classes in literature, history, folklore, Native American studies, Franco-American studies, women's studies, geology, geography, political science, and other disciplines. Students will also participate in interdisciplinary seminars.
The Master of Arts in Interdisciplinary Studies (MAIS) program offers mature students with appropriate academic qualifications (minimum 3.0 undergraduate GPA) the opportunity for interdisciplinary graduate work. Students who enter the program may pursue their studies on a full-time or part-time basis.
The Maine Studies concentration allows students to engage in interdisciplinary and community-based research methods to examine Maine-related topics. Through core seminars, an individualized program of study, and the completion of a master's project, students explore topics relevant to Maine's people and places, its history and culture.
Similar programs have attracted professionals who feel they need further study to investigate complex issues connected with their work or interests. Some teachers and librarians find such a course of study an alternative to graduate work in education or in another single discipline. Others see the program as an improvement over a self-directed study of reading or participation in a series of unrelated courses beyond the baccalaureate degree. By emphasizing the integration of knowledge in different disciplines, the program offers a unique opportunity to shape an interdisciplinary study of a Maine-related problem or topic.
Visit the Maine Studies website for additional information.
---
Curriculum
With the guidance of an academic advisor, students will complete 30 graduate credit hours in order to earn the MA degree with a Maine Studies concentration. These credit hours will be distributed in the following way:
6-9 hours of interdisciplinary core seminar (IDS 500) credit, including: -IDS 500: Exploring Interdisciplinary -IDS 500: A Sense of Place: Maine and Regional Identity
15-21 hours of additional graduate-level credit approved by the student's advisory committee to meet the individual student's academic interests, distributed the following way: – no more than 2 courses may be taken at the 400 level – no more than 3 courses may be taken in a single discipline (this stipulation does not apply to courses with the LIB designator)
3-6 hours of Master's Project (IDS 699) credit developed from the student's course work and research, usually completed near the end of the student's academic program
At least 15 of the required 30 credit hours must be Maine-related courses as identified by the Maine Studies program director. Maine Studies students will select courses in close cooperation with the Maine Studies program director.
---
Admissions
If you are interested in applying to the MAIS program/Maine Studies track, or have additional questions, please contact the DLL Advising Office. If you have specific questions about program requirements or courses offered, or would like to speak with the Program Coordinator about your interests, please contact the Maine Studies Program through their contact page.
When you are ready to apply, please review these application instructions. Then, complete your online application.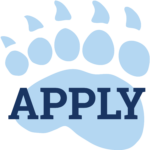 Contact Us
Have questions about earning your M.A. in Maine Studies online with UMaine? Contact Amanda Cupps, UMaineOnline Advisor, at 207.581.5858 or at umaineonline@maine.edu.
---
Careers
The Maine Studies graduate program allows students to pursue Maine-related interdisciplinary interests such as Wabanaki culture and the environment, poverty and public policy, immigrant history and culture, woman's work and the economy, the art and culture of the coast, or folklore and labor history, to name just a few examples of interdisciplinary research areas. While providing a better understanding of the state's problems and opportunities, both past and present, this interdisciplinary liberal arts program will also sharpen students' research and critical thinking skills and deepen their understanding of Maine. The program will help prepare students for careers in such areas as teaching, government, business, historical preservation, or social services.
---
---