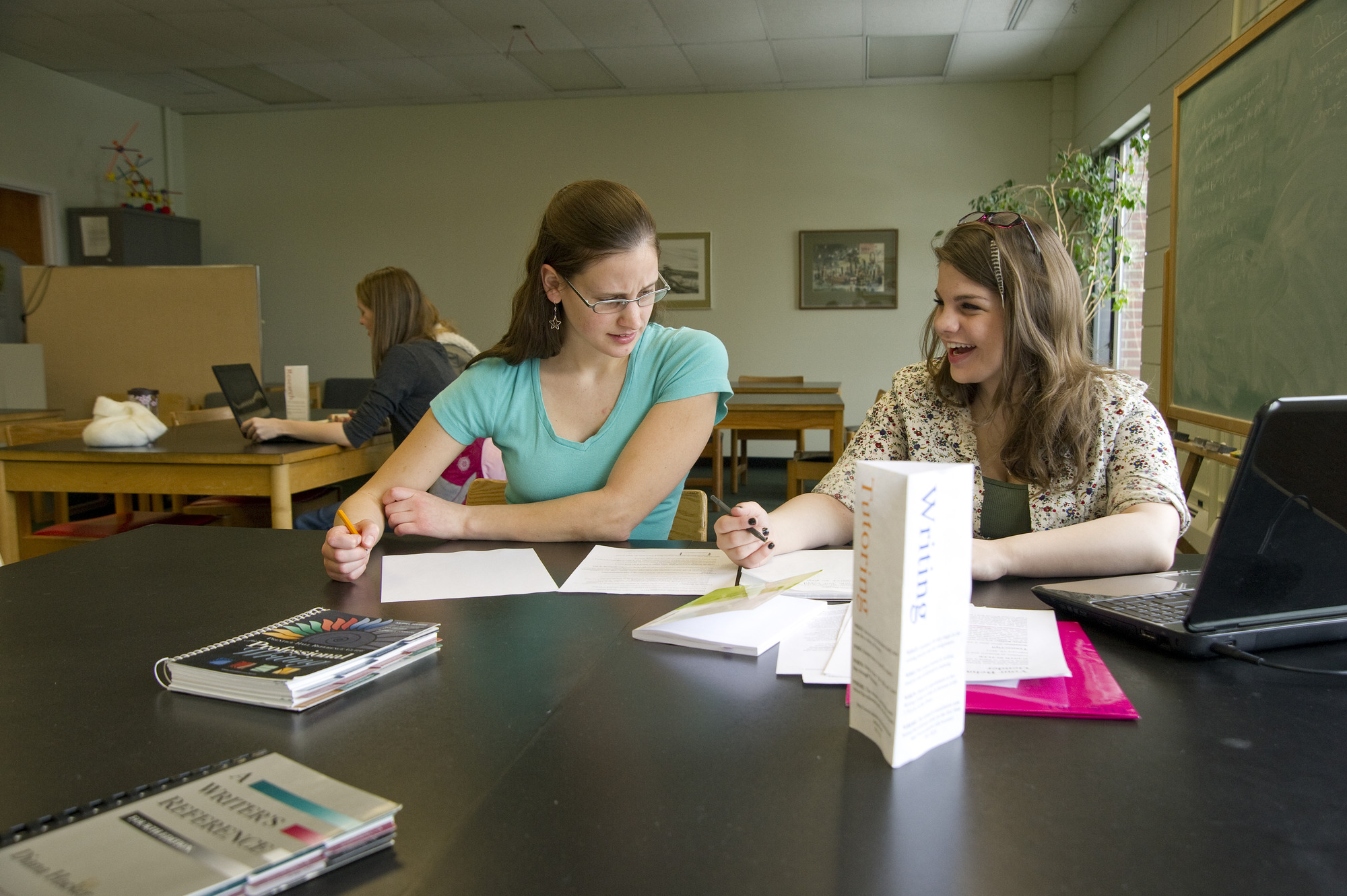 | | | | | |
| --- | --- | --- | --- | --- |
| Available 100% online | Credit Hours | Tuition | Application Deadline | Test Requirements |
| Blended: on-campus attendance may be required | 33 credits | $439/cr. in-state and $549/cr. out-of-state* | Rolling Admission | GRE/MAT (waived if undergraduate GPA is 3.0 or higher) |
*This special E-Tuition Rate applies to out-of-state students enrolled in a fully online degree or certificate program.

Program Requirements (33 credits)


The Master of Education (M.Ed.) is intended to enhance the preparation of educational professionals in specialty areas. The degree is granted on completion of a planned program of study that includes a minimum of 33 semester hours. Those semester hours may include up to 6 hours of approved transfer coursework from a fully-accredited college or university which would be acceptable at that institution in partial fulfillment of its requirements for a graduate degree, or up to 12 hours of approved transfer coursework from the University of Maine. The M.Ed. or CAS in Literacy: Individualized (Writing and the Teaching of Writing) does not require a thesis or comprehensive examination. All work for the M.Ed./CAS program must be completed within six years of matriculation.

This low-residence option for teachers and writers emphasizes the teaching of writing in real and virtual contexts. The candidate's Program of Study is planned with a faculty advisor and includes online courses during the academic year and on-campus options in the summer. The program also includes two online practicums guided by a professional writing mentor.

Required Courses (21 credits):

ERL 544: Digital Writing in Classrooms
ERL 541: Writing and the Teaching of Writing –or–ERL 540: Writing in Schools and Colleges
ERL 590: Seminars in Writing (2)…Fiction, nonfiction, poetry, memoir
ERL 698: Writing Practicum (2)
ERL 590: Developing Online Learning Experiences

Elective Courses (12 credits):

ERL 545: Intro to National Writing Project
ERL 546: Institute in Teacher Leadership
ERL 547: Seminar in Mentoring
EDU 548: Adv. Inst. in Teacher Leadership
ERL 590: Reading/Writing Common Core            
EDU 580: Northeast Writing Institute
EDU 590: Seminar in Blogging

Click here for the M.Ed. in Literacy program sheet or here for the CAS in Literacy program sheet.  Contact: Dr. Rich Kent
General Overview of M.Ed. in Literacy: Individualized (Writing and the Teaching of Writing)

Online graduate studies with on-campus summer options
The Maine Writing Project of the College of Education and Human Development offers a unique opportunity to discover your potential as a writer and teacher of writing in our unique hybrid graduate program. With online courses during the academic year and on-campus summer options in Orono, students will complete a Master of Education in Literacy: Individualized with a focus in Writing and the Teaching of Writing. We offer the following courses and institutes:
Digital Writing
Poetry
Nonfiction
Blogging
Fiction
National Writing Project Certification
Writing Center Pedagogy
Developing Online Learning Experiences
NorthEast Writing Institute
Reading/Writing in the Common Core
You may take these courses and institutes individually or as part of our graduate program. Check out our website for information on gaining certification in the National Writing Project as a member of the Maine Writing Project. Visit MaineWritingProject.org (see Online Graduate Studies in Writing)
From the Dean of Education and Human Development:
"In order to develop graduates prepared to become leaders in their selected profession, we feel that they first need to become inspired, motivated learners.  We are seeking students that are self motivated, goal oriented learners who are truly inspired to become intellectuals themselves and we believe that we have the faculty and staff who can guide you along the journey.  We hope to prepare our graduates to enter the profession ready to lead through service and action and poised to make a positive impact on children, youth, adults, families, communities and schools.   To reach this end our candidates will begin with inspiration and a commitment to developing the knowledge base to provide effective instruction and other educational services that will respond to the diverse needs of all learners.  Developing this knowledge base is essential when learning to collaborate with others and to engage in ongoing professional development that will lead to engagement and transformative education."
For more information about this program, check out the Maine Writing Project website.
APPLICATION INFORMATION


Eligibility for admission to M.Ed. programs is based on completion of prerequisites for the specific program. Some PreK-12 programs require prior teacher certification. However, an applicant from another undergraduate program may establish eligibility by meeting essential prerequisites. In accordance with Graduate School regulations, all thesis candidates must take the Graduate Record Examination. Non-thesis candidates may take either the Miller Analogies Test or the GRE. Applicants should allow up to six weeks for scores to be sent to the Graduate School.

When you are ready to apply, please first review these Application Instructions. Then, complete your online application here.

For additional information regarding admission into the program, please contact: Dr. Rich Kent.
What can I do with an M.Ed. in Literacy: Individualized (Writing and the Teaching of Writing)?
Teachers of writing and writers who would like to teach gain valuable experience within this program. The coursework provides excellent writing opportunities with professional writers and teachers of writing. Although this graduate program does not lead to public school teaching certification, candidates will have an opportunity to become members of the National Writing Project and earn a graduate certificate in writing.
Working toward this degree will improve your abilities as a writer and teacher of writing. Literacy graduates are teachers, scholars, and writers. Candidates will begin to develop the skills that are required for educating students from different cultural backgrounds, economic circumstances, and educational experiences. Literacy candidates will learn certain aspects of curriculum design. As more and more immigrants come to the United States, the need for literacy education becomes increasingly important.
The University of Maine's Literacy Education graduate programs provide the opportunity to explore vital issues of literacy research and instruction with nationally recognized faculty. The UMaine literacy faculty has:

published over 30 books, plus numerous scholarly articles
been recognized with two University-wide Faculty Excellence awards
established a national site for Reading Recovery Teacher Leader Training
developed and implemented the Maine Literacy Partnership
founded the Maine Writing Project a site of the National Writing Project and programs such as Young Authors' Camps, Effective Practices and writing retreats
received two Spencer Foundation Grants
collaboratively secured a $4.7 million federal Reading Excellence Act grant and served as providers of training and development
Our advising center can answer all of your questions about earning a degree or certificate through UMaineOnline.

Call us at 207.581.5858 or email us at umaineonline@maine.edu.

We look forward to speaking with you!