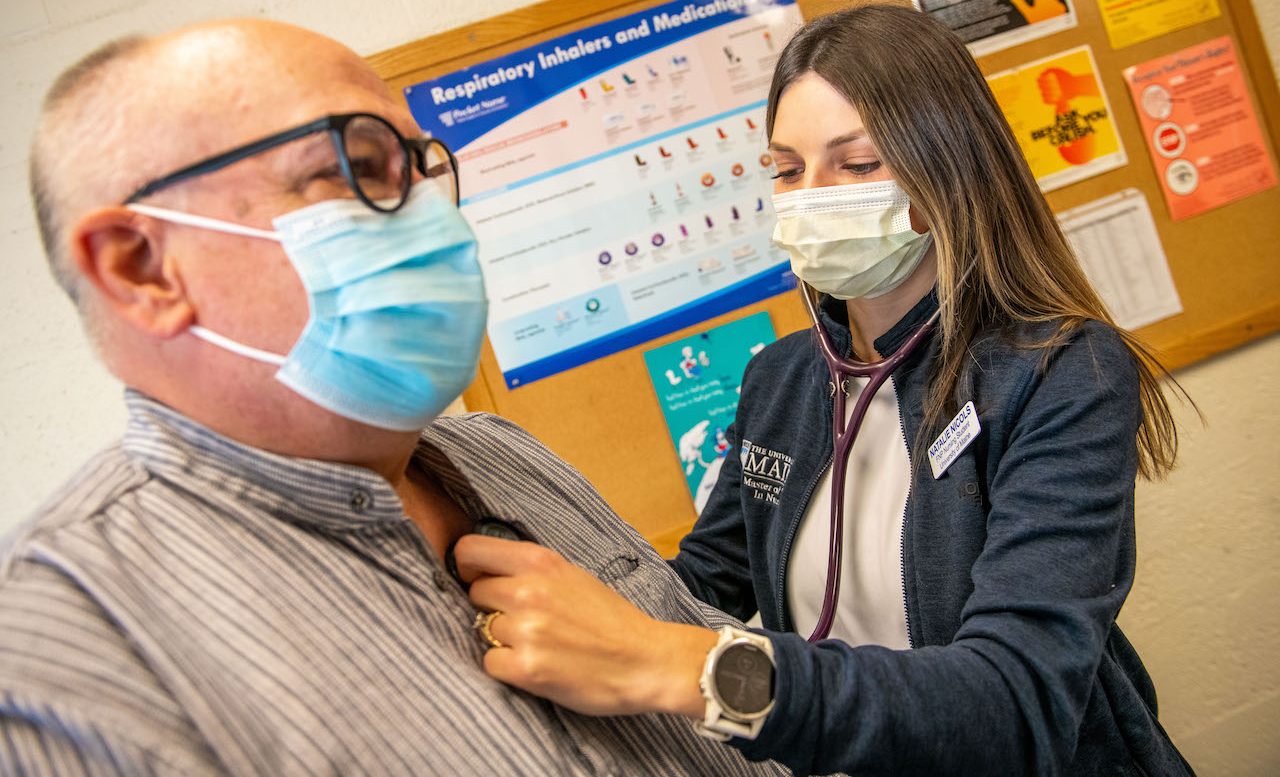 Online M.S. in Nursing - Individualized Program
*Applicants must hold licensure to practice as a Registered Nurse in the State of Maine or multi-state compact license by date of admission.
Online Master of Science in Nursing – Individualized
The online M.S. in Nursing – Individualized program prepares students to provide leadership in complex healthcare systems, promote environments that foster professional development, and create positive patient outcomes. Graduates will be able to:
Evaluate and integrate a wide range of theories from nursing and related disciplines to provide high-quality, culturally sensitive, and ethically-based patient-centered care
Demonstrate leadership, professional accountability, and commitment to lifelong learning in nursing
Partner with colleagues and patients to promote health and prevent injury and illness
Apply evidence from research and best practice models to care and evaluate outcomes
Proficiently use technology and information systems to enhance knowledge, and team communication, reduce errors, establish a differential diagnoses, and support decision making
Incorporate ethical principles, legal and regulatory mandates, and professional standards
Advocate for improving healthcare and health outcomes by analyzing social, political, and economic factors
Students can develop a custom program of study in:
Gerontology
Healthcare Management
Healthcare Quality and Patient Safety
Healthcare Leadership and Management
Public Health
Nutrition
Or other custom programs
To learn more about sample programs of study, visit the School of Nursing website.
---
Curriculum
Our curriculum allows students to develop a program of study that builds upon their professional interests and career goals. Students will meet with their advisor early in the program of study to determine which option they wish to pursue. Throughout your coursework, you'll work closely with an academic advisor to ensure the program meets your needs.
Core Courses
The following courses are required (12 credits):
NUR 504: Theory Development in Nursing (3 credits)
NUR 505: Nursing Research (3 credits)
NUR 693: Ethical Inquiry in Healthcare (3 credits)
NUR 694: Health Policy, Politics, and Practice (3 credits)
Field Experience
Students are required to complete 210 hours of field experience at a healthcare facility. The field experience allows students to demonstrate clinical proficiency, strengthen care skills, and develop an enhanced understanding of organizational dynamics. During the field experience, students may focus on a population of interest or on a specific role. More information about the field experience can be found in the Graduate Handbook.
NUR 516: Field Experience (4 credits)
Capstone or Thesis
Students may choose from one of 3 options for their capstone (4-6 credits):
3-credit elective course approved by the advisor AND 1-credit synthesis paper on an educational topic with a focus on the elective course content.  
4-credit Scholarly Project/Capstone course.  The scholarly project must be approved by the advisor (e.g. development of a course or website)
6-credits for a thesis, including

INT 601: Responsible Conduct of Research (1 credit)
NUR 699: Thesis (5 credits)
Specialty Elective Courses
Students will take a minimum of 15 required credits in a concentration of Nursing, Healthcare Quality & Patient Safety, Leadership, Gerontology, Social Work, Communication, Public Health, Business,  or other healthcare-related courses. An advisor will work with you to determine the best courses to take to meet your goals. The following are examples of elective options in Nursing:
GRN 500: Opportunities & Challenges of Aging (3 credits)
GRN 501: Life Transitions and Health in Aging (3 credits)
GRN 502: Interprofessional Care of Older Adults (3 credits)
MPHP 580 Health Literacy & Communication (3 credits)
MPHP 670 Quality Improvement (3 credits)
MPHP 683 Patient Safety (3 credits)
NUR 502: Family in Health and Illness (3 credits)
NUR 503: Advanced Health Appraisal and Physical Assessment (3 credits)
NUR 507: Advanced Pathophysiology (3 credits)
NUR 508: Advanced Pharmacology and Therapeutics (3 credits)
NUR 512: Curriculum and Course Development and Evaluation in Nursing Education (3 credits)
NUR 515: Assessment, Measurement, and Evaluation in Nursing Education (3 credits)
NUR 644: Healthcare Leadership, and Management (3 credits)
NUR 695: Special Topics in Nursing (1-3 credits)
---
Requirements
Minimum undergraduate GPA of a 3.0 on a 4.0 scale
A Physical Assessment course with at least a B
A college-level statistics course with at least a B
A college-level research methods course with at least a B
Experience as a Registered Nurse
Licensure to practice as a Registered Nurse in the State of Maine or multi-state compact license (by date of admission)
A pre-admission meeting with nursing faculty to discuss goals and program of study
Application Materials
The admission evaluation process begins once we've received all your application materials. Before you apply, please review the application instructions. When you're ready to apply, please submit the following:
An essay using the guidelines set by the Graduate School of Nursing
Official academic transcripts
Current resume with contact information for 3 references
Contact Us
Have questions about earning your M.S. in Nursing online with UMaine? Contact Julie Roach, UMaineOnline Advisor, at 207.581.3154 (Mon/Wed) or 207.573.0417 (Tue/Thu/Fri), or at julie.a.roach@maine.edu.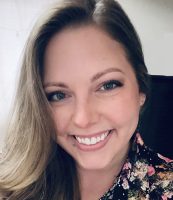 ---
Careers
There are several different types of jobs you can get with a master's degree in nursing such as Clinical Research Nurse, Director of Nursing, or Clinical Nurse Specialist. According to Indeed.com, a master's in nursing can open up career opportunities with national average salaries of up to $95,224, well above the median annual wage of $77,600 (as of May 2021) for registered nurses.
Notable Companies Employing Alumni
Northern Light Health
St. Joseph's Healthcare
Maine Health
Maine General Health
---
Faculty
Our diverse faculty is prepared in a variety of clinical specialties and research areas. To view the faculty and learn more about their leadership and community engagement, visit umaine.edu/nursing/faculty.
---