Format

Credit Hours

Tuition

Application Deadline

Test Requirements

100% Online
12 credits
$550/cr. in-state and out-of-state*
April 15
(Summer Start Only)
None
*This special e-tuition rate applies to out-of-state students enrolled in a UMaineOnline degree or certificate program. Tuition rates for those not enrolled in a program/non-degree students can be found on Tuition & Fees.
Graduate Certificate in Instructional Design
A collaborative certificate between the University of Maine, the University of Maine Farmington, and the University of Southern Maine
This Graduate Certificate helps students become leaders in the theory and practice of designing and assessing effective instructional design. Instructional Design is a rapidly growing field, this emerging and competitive job market spans higher education, informal education, and business.
Students in this certificate may be seeking skills to enhance their own capacity for delivering instruction, or their ability to work with others who are designing for instruction. Additionally, students will gain skills in project management and collaborative work environments. Students will also practice effective strategies for coaching and peer mentoring to help motivate and encourage local capacity building.
The certificate culminates in an applied practicum where students will target specific areas for professional growth, and work carefully with the faculty advisor to engage in a full cycle of instructional design.
Curriculum
Core Courses (12 credits)
Please note: a student may complete both certificate programs. To do so, they must apply to each certificate, and complete the associated 12-credits of course work. A course may not be double counted towards both certificates.
Online and Engaged
All programs offered through the collaborative Instructional Technology programs are 100% online. As a faculty team, we have designed the courses to expect a high level of interaction and participation in an ongoing format. Many of our courses utilize synchronous video-conferencing sessions to encourage collaboration, discussion, and peer-networking. We value the diverse backgrounds of the students in the program and encourage dynamic discussion and peer feedback from these various perspectives to enrich the learning experience. We expect consistent engagement with current research, course readings and online materials, and clear communication with the faculty member.
Admissions
When you are ready to apply, please first review these application instructions. Then, complete your online application.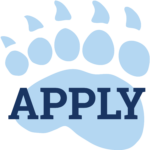 Students' Experience Earning Their Instructional Design Certificate Online
Contact Us
Have questions about earning your Graduate Certificate in Instructional Design online with UMaine? Contact Dagmar Moravec, Director of Online Student Services, at 207.581.5858 or at umaineonline@maine.edu.
Careers
Instructional technology is fast becoming a challenging and rewarding career move for educators at all levels. Education technology is becoming a mainstay for educational programs across ages and classroom settings. Earning a certificate in Instructional Design places you at the center of this emerging field.
Students who complete this program will be prepared for careers as
Facilitators or directors in education settings as resources for implementing technology in the classroom
Instructional designers inside or outside the classroom
Developers of instructional materials across a variety of media
Curriculum development designers who utilizing education technology
Education consulting
The Bureau of Labor statistics projects an increase of 13% for instructional technologists in education between 2012 and 2022.
Resources for Current Students