| | | | | |
| --- | --- | --- | --- | --- |
| Format | Credit Hours | Tuition | Application Deadline | Test Requirements |
| 100% Online | 10 credits | $590/cr. in-state and out-of-state* | Rolling Admission | None |
*This special e-tuition rate applies to out-of-state students enrolled in a UMaineOnline degree or certificate program. Tuition rates for those not enrolled in a program/non-degree students can be found on Tuition & Fees.
Graduate Certificate in Nursing Education
Certification in any area shows a commitment to professionalism and to advancement in the field. In nursing, it establishes nursing education as a specialty and demonstrates expertise as an academic nurse educator. It requires specialized knowledge, skill set and abilities and communicates to students and faculty alike that you are meeting the highest standards of excellence.
The 10-credit Graduate Certificate in Nursing Education program prepares expert nurse clinicians for the role of educator, particularly as clinical and laboratory instructors in associate and baccalaureate degree nursing programs and as staff educators in clinical agencies.
Educational Objectives
The Certificate student will:
Demonstrate specialized knowledge, skills, and abilities in the role of  nurse educator.
Facilitate adult learning through curriculum design, teaching, evaluation, and advisement responsibilities inherent in nursing faculty roles.
Function as a nurse educator and apply evidence-based educational methods.
Integrate technology in nursing education.
For more detailed information visit the School of Nursing website.
Curriculum
Core Courses (10 credits)
NUR 512: Curriculum and Course Development and Evaluation in Nursing Education (3 credits)
This course introduces the student to curriculum and course development and evaluation in nursing education with an emphasis on organizational frameworks, teaching-learning strategies and evaluation of learning. This course will be conducted through asynchronous distance education technology (Brightspace) supplemented with synchronous Zoom meetings.
NUR 515: Assessment, Measurement, and Evaluation in Nursing Education (3 credits)
The course introduces the certificate student to assessment, measurement, and evaluation with an emphasis on nursing education. Evidence-based evaluation strategies are discussed within the context of ethical, legal, social and political aspects of nursing education. This course will be conducted through asynchronous distance education technology (Brightspace) supplemented with synchronous Zoom meetings. Prerequisites: NUR 512.
NUR 516: Field Experience in Nursing Education (4 credits)
The field experience integrates theory in a real context of the teaching role. Students participate in classroom, laboratory, and clinical settings pertinent to their area of interest and they integrate teaching/learning theories in a practice setting. Asynchronous distance education technology supplements the field experience. Prerequisites: NUR 512 and approval by advisor.
Students' Experience Earning Their Nursing Education Certificate Online
Admissions
Requirements
Bachelor of Science in Nursing or Master's or higher graduate degree in nursing from an accredited program.
Undergraduate GPA minimum 3.0 on a 4.0 scale
College level statistics course, minimum grade of B
College level research methods courses, minimum grade of B
Experience as a Registered Nurse.  Minimum two years is preferred
Licensure to practice as a Registered Nurse in Maine by date of admission
Preadmission interview by School of Nursing faculty member (arranged)
Application Materials
When you are ready to apply, please first review these application instructions. Then, complete your online application.
Nursing Education Certificate students who wish to achieve a Master's degree in nursing must apply separately to the School of Nursing Individualized MSN program. The three certificate courses may be transferable to the MSN program of study.  For more information about the School of Nursing:  http://www.umaine.edu/nursing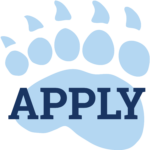 Faculty
University of Maine nursing students benefit from faculty who are expert nurses in their areas of specialization in addition to being skilled educators and scholars. In the classroom, practice laboratories, and in clinical settings, students are challenged to base their nursing care upon the best available evidence and to critically analyze their practice, always striving for optimal outcomes for patients, families, and communities.
Please "Meet the Faculty" of the School of Nursing by checking out their faculty website.
Careers
Nurse educators are registered nurses that are also teachers. They serve as faculty members in schools of nursing, teaching hospitals and sometimes in clinical environments. They develop lesson plans, oversee students' clinical practices, evaluate educational programs and teach courses. As their experience grows they may advance to administrative roles managing nursing education programs, writing and reviewing textbooks, and developing continuing education courses and programs for working nurses.
This is a career that is highly in demand. The United States is currently experiencing a serious nursing shortage and one of the reasons is that many universities must turn away applicants due to a lack of nurse educators to train these future nurses.
The hours and working conditions can also be a factor in considering a Nursing Education Certificate. Many who work in academic settings get summers off and don't have the high demand put on their time as those nurses that work caring for patients.
Contact Us
Have questions about earning your Graduate Certificate in Nursing Education online with UMaine? Contact Richard Roberts, UMaineOnline Advisor, at 207.581.5858 or at umaineonline@maine.edu.