Online Graduate Certificate in Nursing Education
Online Graduate Certificate in Nursing Education
The online Graduate Certificate in Nursing Education is designed for experienced nurses who want to gain advanced nursing knowledge and prepare to teach and evaluate learning in academic or clinical settings. Graduates will be able to:
Demonstrate specialized knowledge, skills, and abilities in the role of nurse educator.
Facilitate adult learning through curriculum design, teaching, evaluation, and advisement responsibilities inherent in nursing faculty roles.
Function as a nurse educator and apply evidence-based educational methods.
Integrate technology in nursing education.
Graduate Certificate in Nursing Education courses can be applied to our MSN-Nurse Educator degree
For more detailed information, visit the School of Nursing website.
---
Curriculum
Core Courses
The following courses are required (10 credits):
NUR 512: Curriculum and Course Development and Evaluation in Nursing Education (3 credits)
NUR 515: Assessment, Measurement, and Evaluation in Nursing Education (3 credits)
NUR 516: Field Experience in Nursing Education (4 credits)
---
Admissions
We have rolling admissions so you can apply and be accepted into the program at any time. However, the following dates are recommended:
Fall: June 1st
Spring: November 1st
Summer: March 1st
After these dates, your application will be considered for the next semester.
Requirements
Minimum undergraduate GPA of a 3.0 on a 4.0 scale
A college-level statistics course with at least a B
A college-level research methods course with at least a B
Experience as a Registered Nurse
Licensure to practice as a Registered Nurse in the State of Maine or multi-state compact license (by date of admission)
A pre-admission meeting with nursing faculty to discuss goals and program of study
Application Materials
We have rolling admissions-meaning you can apply and be accepted at any time. The first course in the series starts each spring semester. When you are ready to apply, please first review the application instructions. Then submit the following:
An essay using the guidelines set by the Graduate School of Nursing
Official academic transcripts
Current resume
Contact Us
Have questions about earning your Graduate Certificate in Nursing Education online with UMaine? Contact Julie Roach, UMaineOnline Advisor, at 207.581.3154 (Mon/Wed) or 207.573.0417 (Tue/Thu/Fri), or at julie.a.roach@maine.edu.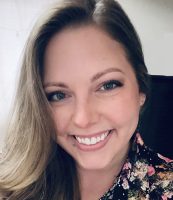 ---
Careers
This is a career that is highly in demand. The United States is currently experiencing a serious nursing shortage and one of the reasons is that many universities must turn away applicants due to a lack of nurse educators to train these future nurses.
According to the U.S. Bureau of Labor Statistics (BLS), the median annual wage for nursing instructors and teachers was $82,040 in May 2021, which was higher than the median annual wage for all occupations of $41,950.
Notable Companies Employing Alumni
Maine Community College System
University of Maine System
Northern Light Healthcare
---
Faculty
Our diverse faculty is prepared in a variety of clinical specialties and research areas. To view the faculty and learn more about their leadership and community engagement, visit umaine.edu/nursing/faculty.
---