| | | | | |
| --- | --- | --- | --- | --- |
| Format | Credit Hours | Tuition | Application Deadline | Test Requirements |
| 100% Online | 30 credits | $550/cr. in-state and out-of-state* | Rolling Admission | None |
*This special e-tuition rate applies to out-of-state students enrolled in a UMaineOnline degree or certificate program. Tuition rates for those not enrolled in a program/non-degree students can be found on Tuition & Fees.
Education Specialist in Curriculum, Assessment and Instruction
The Education Specialist (Ed.S.), formally called Certificate of Advanced Study (C.A.S.), in Curriculum, Assessment, and Instruction is available for students who have completed a master's degree in an education field. This 30 credit hour program, requires the student to complete a capstone experience, such as an action research project or internship. If the student was not required to complete an action plan at the master's level, then they should plan to take the two-course sequence of action research courses, and if they have previously completed action plan research, they will have the opportunity to complete an internship. Aside from the capstone, the Ed.S. student with work with their advisor to design a cohesive set of courses from within the College of Education and Human Development, as well as related fields that meet the student's intellectual and professional needs. At least half the coursework must be taken within the College of Education and Human Development at the 500 level or above.
For more information, please contact Bryan Silverman.
Admissions
Requirements
GPA of 3.0 or above
Graduate degree
Academic ability and potential for graduate work. Applicants should have demonstrated success at the undergraduate and graduate levels, and/or demonstrated intellectual qualities such as curiosity, creativity, persistence, and analytical skills in their prior studies and/or professional work.
Motivation for the proposed program of study. Applicants should be seeking to improve their knowledge and skills as classroom teachers. They should be a good match for the required coursework in the Elementary Education and Secondary Education programs. Students will want to be clear about the coursework required within these programs ahead of time and determine if the coursework they are seeking might be best met in a different program. If they have a second area of interest, such as literacy, instructional technology, or special education, they can achieve their goals in that related area through the eight electives in Ed.S. in Curriculum, Assessment, and Instruction (Elementary and Secondary Education).
Teaching experience (any level, PreK-12) and/or state certification (completion of a state-approved teacher preparation program or certified via transcript review)
Note: Applicants should NOT be seeking initial teacher certification. This Ed.S. program does NOT lead to a recommendation for initial teacher certification and does not provide the courses (especially student teaching) required for certification via transcript review.
Application Materials
Undergraduate transcript, graduate transcript(s) and essay. Test scores are not required and recommendations are optional (helpful if GPA falls under 3.0).
When you are ready to apply, please first review these application instructions. Then, complete your online application.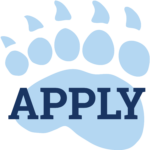 Students' Experience Earning Their Ed.S. in Curriculum, Assessment, and Instruction Online
Faculty
The Education and Human development faculty at the University of Maine are committed to providing you with the finest educational resources, theories, and practices available. For a complete list of the Education and Human Development Faculty, check out their website.
Contact Us
Have questions about earning your Ed.S. in Curriculum, Assessment and Instruction online with UMaine? Contact Amanda Cupps, UMaineOnline Advisor, at 207.581.5858 or at umaineonline@maine.edu.