Ed.S. in Curriculum, Assessment and Instruction
Education Specialist in Curriculum, Assessment, and Instruction
The online Ed.S. in Curriculum, Assessment and Instruction prepares you to use research-based knowledge, field-tested experience, and the latest technology to meet the changing needs of students and schools. You'll learn equitable and socially just instructional practices and curriculum development strategies that meet the needs of a diverse classroom.
---
Curriculum
Throughout your coursework, you'll work closely with a faculty advisor to develop a program of study that speaks to your interest and helps you meet your goals.
Courses
This program is individually designed with an advisor and requires a minimum of 30 semester hours beyond the master's. Candidates must complete a minimum of 12 semester hours in professional education coursework at the 500- and/or 600-level at the University of Maine.
Capstone/Action Research Courses
If the student was not required to complete an action plan at the master's level, then they should plan to take the two-course sequence of action research courses, and if they have previously completed action plan research, they will have the opportunity to complete an internship.
EHD 586: Seminar: Action Research in PreK-12 Schools (3 credits)
EHD 587: Practicum: Action Research in PreK-12 Schools (3 credits)
NOTE: This program does not lead to a recommendation for initial teacher certification and does not provide the courses required for certification.
---
Admissions
Requirements
Graduate degree from an accredited college or university
Demonstrated success at the undergraduate and graduate levels (e.g. GPA of 3.0 on a 4.0 scale) and/or demonstrated intellectual qualities such as curiosity, creativity, persistence, and analytical skills in their prior studies and/or professional work
Experience teaching Pre-K-12 and/or state certification
Application Materials
We have rolling admissions so you can apply and be accepted into the program at any time. When you are ready to apply, please first review the application instructions. Then submit the following:
Official academic transcripts from all institutions attended
A brief essay
Test scores and letters of recommendation are not required but are helpful if the applicant's GPA falls under a 3.0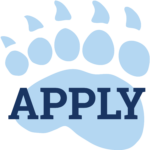 Contact Us
Have questions about earning your Ed.S. in Curriculum, Assessment and Instruction online with UMaine? Contact Amanda Cupps, UMaineOnline Advisor, at 207.581.5858 or at umaineonline@maine.edu.
---
Careers
The demand for instructional coordinators is growing. According to the U.S. Bureau of Labor Statistics (BLS), the overall employment of instructional coordinators is projected to grow 10% from 2020 to 2030, about as fast as the average for all occupations. About 20,400 openings instructional coordinators are projected each year, on average, over the decade. And as of 2020, the median pay is $66,970  annually.
Our graduates have gone on to be teacher leaders, curriculum coordinators, and specialists in areas such as literacy, science, and special education.
---