| | | | | |
| --- | --- | --- | --- | --- |
| Format | Credit Hours | Tuition | Application Deadline | Test Requirements |
| 100% Online | 30 credits | $700/cr. in-state and out-of-state* | Rolling Admission | None |
*This special e-tuition rate applies to out-of-state students enrolled in a UMaineOnline degree or certificate program. Tuition rates for those not enrolled in a program/non-degree students can be found on Tuition & Fees.
Professional Science Masters in Engineering and Business
The Professional Science Masters (PSM) in Engineering and Business is intended for students who have a BS in engineering or engineering technology who want to advance into management positions. The degree combines advanced engineering and business courses with applied field experience. The applied field experience integrates the new skills learned by the student with their needs and the needs of their employer.
Online courses can be accessed on Brightspace and live lectures can be viewed using Zoom.
Educational Objectives
Increased technical knowledge in the student's area of engineering practice.
Meet the education requirements to become a Project Management Professional as certified by the Project Management Institute.
Enhanced personnel and financial management skills.
Technical and management skills that are integrated with the needs of their employers.
Increased potential for career advancement.
Surveying Engineering concentration is currently offered online.
Curriculum
The PSM consists of 15 credits of engineering courses, nine credits of business courses, and six credits of applied field experience.
Core Courses
ENM 586: Advanced Project Management (3 credits)
GEE 694: Professional Science Masters in Engineering and Business Internship (6 credits)
Students must complete an additional 12 credits of approved advanced engineering courses and 9 credits of approved business or economics courses. With permission, other courses may be substituted for those listed for a track. Prior graduate courses that have been taken by students will be considered on a case-by-case basis.
Surveying Engineering Concentration
SVT 501: Advanced Adjustment Computations
SIE 509: Introduction to Geographic Information Systems
SVT 511: Geodetic US Public Land Survey Computations
SVT 512: Advanced Boundary Law
SVT 531: Advanced Digital Photogrammetry
SVT 532: Survey Strategies in Use of Lidar
SVT 541: Geodesy
SVT 542: Applied Hydrographic Surveying 
Other courses may be substituted with permission. A Graduate Certificate in Surveying Engineering may be completed with 4 of the above courses. The nine credits of business/economics courses are any online course labeled BUA or MBA that has a course number of 500 to 699 (in addition ECO 410),  for which one has the necessary prerequisites.
The course schedule is updated regularly. Check Maine Street to find out more about the available courses.
Students' Experience Earning Their PSM in Engineering and Business Online
Faculty
Engineering Faculty
The College of Engineering continues its initiatives in creating new areas of research contributing significantly to scientific discoveries and economic development in Maine and the nation. We are very proud of the outstanding research efforts of our faculty, staff, and our students that happen right here at the University of Maine College of Engineering. The Carnegie Foundation for the Advancement of Teaching ranks nearly 4000 colleges based on teaching and research. The University of Maine is ranked as a high research university, which includes only 199 institutions nationwide.
Business Faculty
"In our classrooms, you will be taught by faculty who are nationally and often globally recognized for their expertise. Many of them are consultants to companies and government agencies and serve on the board of directors of various for-profit and non-profit organizations. They are outstanding teachers who are thoroughly dedicated to the success of our students, and you will get a lot of opportunities to interact with them closely and learn from them."
Admissions
When you are ready to apply, please first review these application instructions. Then, complete your online application.
Graduate degrees in engineering are normally required for those who wish to pursue careers in research, teaching, or wish to add the breadth and depth provided by the master's degree, to advance to professional-level positions much earlier in their careers. We also recommend that all students achieving a 3.0 grade point average or above in their undergraduate engineering program should pursue, at a minimum, a one-year 30 credit professional course work master's degree. Consult with each engineering department and the University of Maine Graduate School for more information on Graduate degrees in the College of Engineering.
For additional information on the PSM contact:
Dana N. Humphrey, Ph.D., P.E. Dean of Engineering College of Engineering Telephone: 207.581.2217 danah@maine.edu.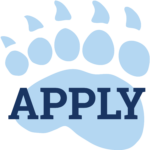 Careers
U.S. News and World Report says that "strong employment rates and high levels of satisfaction" are a couple of reasons why Professional Science Master programs have risen. Engineering managers combine their management expertise with their engineering knowledge to lead their teams in highly technical tasks. Our graduates are prepared for a wide spectrum of positions ranging from the highly technical to management.
Some of the careers that await you are:
Engineering Project Manager
Industrial Management Engineer
Senior Lead Analyst
Construction Management Engineer
Cost Systems Analyst
Manufacturing Management
Chemical Process Consulting
Our core management curriculum and technical tracks offer the engineering professional a tech-savvy alternative to the MBA. Our graduates are prepared to meet the global market with leadership, communication and negotiation skills that complement their technical expertise. With a Professional Science Masters in Engineering and Business, you are in a class of innovating and pioneering engineering professionals.
Contact Us
Have questions about earning your PSM in Engineering and Business online with UMaine? Contact Dagmar Moravec, Director of Online Student Services, at 207.581.5858 or at umaineonline@maine.edu. For Surveying Engineering specific questions, contact Ray Hintz, Program Coordinator, at ray.hintz@maine.edu.
Notable Alumni
2018 alumni, Steve Hyde, earned his PSM in Engineering and Business online and is the past Chair of the Board of Professional Surveyors and Mappers in Florida.
2018 alumni, Mark Powell, earned his PSM in Engineering and Business and teaches surveying at Ferris State University in Michigan.
2018 alumni, Craig Bailey, earned his PSM in Engineering and Business and teaches surveying at New Hampshire Technical Institute.
Notable Students
Joe Fenicle is enrolled in the PSM in Engineering and Business and teaches surveying at the University of Akron.
Nicholas Ford is enrolled in the PSM in Engineering and Business and teaches surveying at Alfred State University in New York.