Graduate Certificate in High Leverage Practices to Promote Inclusion
Graduate Certificate in High Leverage Practices to Promote Inclusion
Data from the National Center for Education Statistics indicate that 62% of all students identified with a disability are educated in the general education setting for 80% or more of the school day. The Graduate Certificate in High Leverage Practices to Promote Inclusion responds to this critical and growing need for teachers to have the appropriate support for serving all students in their classrooms, including students with disabilities, at-risk students, and typical learners.
In this certificate program, you will learn the practical tools to implement instructional changes that promote diversity and foster inclusivity in your classroom and within the school culture. You will join students from a variety of backgrounds and fields and participate in active learning experiences using evidence-based inclusive practices for students. You will learn about high leverage practices (HLPs) that are critical to helping students learn and for supporting students' social and emotional development. Field-based experiences are threaded throughout the program and candidates receive first-hand opportunities to translate research and theory into practice.
What You'll Learn
The Graduate Certificate in High Leverage Practices to Promote Inclusion prepares candidates to:
Understand current issues and challenges relating to effective learning interventions
Apply the latest research in educational intervention
Promote positive learning and inclusive education
Interpret assessment data
Develop knowledge and skills to better meet the diverse needs of students in all educational settings
Ideal Candidates
Ideal candidates for this program include:
Practicing teachers in areas such as elementary education or content area teachers at the middle or high school levels seeking knowledge and skills that will enhance their ability to serve all students within inclusive settings
Practicing teachers in special education seeking to enhance their knowledge and skills in this area. This certificate can be used as a stepping stone to the M.Ed. in Special Education or the M.Ed. in Curriculum, Assessment and Instruction program, with a complete transfer of credits to the master's program of study
---
Curriculum
The certificate program includes four to five courses (a total of 12-15 credits). For students enrolling in one course per semester, the Graduate Certificate will be completed in two academic years.
For students in the M.Ed. in Curriculum, Assessment, and Instruction program, this certificate would be in conjunction with your CA&I program of study. Students have the option to take more than one course during a semester.
Courses include existing courses within the special education master's program. After completing the certificate, students can choose to apply for the M.Ed. in Special Education. An additional 21-30 credits will be needed to complete the graduate degree.
Courses and Tracks
There are two tracks for the Graduate Certificate in High Leverage Practices to Promote Inclusion.
1. Special Education professionals will take the following courses (15 credits):
---
Admissions
Application Materials
When you are ready to apply, please first review these application instructions. Then submit the following:
An essay
Resumé
Official transcripts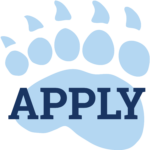 Contact Us
Have questions about earning your Graduate Certificate in High Leverage Practices to Promote Inclusion online with UMaine? Contact Amanda Cupps, UMaineOnline Advisor, at 207.581.5858 or at umaineonline@maine.edu.
---