Graduate Certificate in Autism Spectrum Disorders
Graduate Certificate in Autism Spectrum Disorders
According to the Center for Disease Control and Prevention, about 1 in 68 children has been identified with Autism Spectrum Disorder (ASD). ASD is reported in all racial, ethnic and socioeconomic groups. The primary purpose of this 4-course certificate sequence is to prepare experienced educators, administrators and related service providers to assume a leadership role in the development and implementation of educational programs for students with autism in school settings. This certificate program gives you the critical knowledge and practical skills necessary to address the needs of children and students across the autism spectrum.  
*Participants must have experience with supporting students with ASD, and also be currently working with students with ASD to be considered for this program.
Certificate Program Objectives
Candidates will develop theoretical knowledge and applied skills for understanding the needs of students with ASD and providing evidence-based practices according to individual needs.
Candidates will have the necessary theoretical and applied background to provide leadership to their schools and districts in developing a sound model of educational and social/behavioral support and intervention.
Candidates will be familiar with and able to access available resources to support their districts' efforts in providing services for their students with ASD.
Candidates will have the knowledge and skills to serve as team leaders and coaches in supporting ASD program implementation in their schools and districts.
Visit the Maine Autism Institute for Education and Research website for additional information.
---
Curriculum
The certificate program includes four courses (a total of 12 credits). Students will complete this Graduate Certificate in one fiscal year by enrolling in one course per semester. Courses are taken in sequence to build knowledge and understanding.
There are two tracks for the Graduate Certificate in Autism Spectrum Disorders:
1. Special educators enroll in the following courses:
2. General educators or others supporting individuals with autism enroll in the following courses:
---
Admissions
We are accepting applications for the Fall 2022 cohort.
Fall 2022 Deadline: August 15, 2022
Application Materials
When you are ready to apply, please first review these application instructions. Then submit the following:
An essay
Résumé
Official transcripts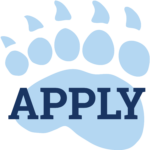 Contact Us
Have questions about earning your Graduate Certificate in Autism Spectrum Disorders online with UMaine? Contact Amanda Cupps, UMaineOnline Advisor, at 207.581.5858 or at umaineonline@maine.edu.
---
Careers
Graduates are prepared to assume leadership roles in the development and implementation of educational programs for students with ASD. Graduates work with parents, teachers, direct care staff and others who provide support for children with Autism Spectrum Disorder.
Graduates may also find careers in:
Health and Human Service Agencies
Educational Settings
Assessment and Intervention Programs
---
Faculty
The Institute serves as the primary source of education and training concerning evidence-based practices for professionals working with children and families with autism spectrum disorders, and for undergraduate and graduate students aspiring to serve children, families, schools and community service providers. For families seeking assistance, the Institute offers services, resources and information; support and guidance; and tools to contribute to awareness regarding their children with ASD.
For a listing of faculty and staff visit the MAIER website.
---