| | | | | |
| --- | --- | --- | --- | --- |
| Format | Credit Hours | Tuition | Application Deadline | Test Requirements |
| 100% Online | 15 credits | $541/cr. in-state and $650/cr. out-of-state* | Rolling Admission | None |
*This special e-tuition rate applies to out-of-state students enrolled in a UMaineOnline degree or certificate program. Tuition rates for those not enrolled in a program/non-degree students can be found on Tuition & Fees.
Graduate Certificate in Business Administration
The Graduate Certificate in Business Administration program is designed for students interested in gaining advanced skills in business. For some students, it can serve as a pathway to the MBA program. The Certificate curriculum provides coverage in management, economics, accounting, finance, marketing, and management information systems. The Certificate is available entirely via online or distance delivery. This is ideal for those working full-time, exploring a second career in business, military personnel, out-of-state or international students, or individuals intent on applying for the MBA program in the future. Many of the same courses taught in the Certificate program are also offered on-campus, providing students the option of attending the Maine Business School at UMaine. Graduate courses taken in the Certificate program will apply toward MBA program completion for admitted students, (this does not include BUA 400 and ECO 410). This is a 15 credit hour certificate. Courses listed below do not need to be taken in a specific order, although a good start would be to take BUA 400 in the summer and ECO 410 in the fall.
Pathway to MBA Requirements
No GMAT is required for the Graduate Certificate in Business Administration; however, it is a requirement when applying to the MBA program in keeping with The University of Maine admission standards, AACSB accreditation standards, and selectivity of the Maine Business School. Students are advised to apply via the Graduate Application and meet all application requirements. However, students who complete the certificate program will be given strong consideration for entry to the MBA with GMAT scores less than 550, whereas they are otherwise qualified, meet the UMaine graduate requirements, and have demonstrated academic success in the Certificate program.

Curriculum
Consistent with the Maine Business School's high academic standards, students must earn no less than a B- in each course of the Graduate Business Certificate.
Courses listed below do not need to be taken in a specific order though a good start would be the BUA 400 in the summer and ECO 410 offered in the fall.
Core Courses (6 credits)
BUA 400: Introduction to Accounting (3 credits)
An accelerated course that provides pre-MBA students with an introduction to managerial and financial accounting (offered summer)
ECO 410: Accelerated Introductory Economics (3 credits)
An accelerated presentation of the fundamental elements of micro- and macroeconomic theory (offered fall)
Elective Courses (9 credits)
In addition to the two required courses listed above, students must take three 600-level BUA classes selected from the MBA required core.
BUA 601: Statistical Analysis and Modeling for Organizational Operations (3 credits)
MBA 605: Creating Digital Value (3 credits)
MBA 609: Financial Statement Analysis (3 credits)
MBA 620: Business Law (3 credits)
MBA 626: Management of Contemporary Organizations (3 credits)
MBA 649: Management Policy (3 credits)
MBA 651: Financial Management (3 credits)
MBA 670: Managerial Marketing (3 credits)
Alternative 600 level BUA/MBA courses may substitute with the permission of the MBA Director.
Students' Experience Earning Their Business Administration Certificate Online
Admissions
Requirements
An undergraduate degree from a regionally accredited college of university
3.0 GPA
Application Materials
When you are ready to apply, please first review these application instructions. Then submit the following:
Official transcripts. UMaine baccalaureate graduates are exempt from submitting official UMaine transcripts but must send official transcripts from all other college/universities attended.
International students must meet Graduate School TOEFL requirements.
No standardized test (GMAT) is required for the Certificate, although if the Certificate student later desires to apply for the MBA program the GMAT may be required.
Résumé with the names and contact information for two references
If not included in a résumé, the names and contact information for two references. This information should be sent directly to mba@maine.edu.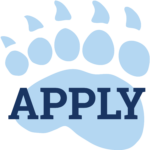 Faculty
Visit the department's webpage for a full list of the amazing faculty teaching in this program.
Careers
Graduates of this certificate program can enter into several mid to senior level positions. Those interested in operating their own business will find this certificate helpful. Potential career and career tracks include:
Marketing Manager
Human resources
Financial Analyst
Business Consultant
Contact Us
Have questions about earning your Graduate Certificate in Business Administration online with UMaine? Contact Richard Roberts, UMaineOnline Advisor, at 207.581.5858 or at umaineonline@maine.edu.