| | | | | |
| --- | --- | --- | --- | --- |
| Format | Credit Hours | Tuition | Application Deadline | Test Requirements |
| 100% Online | 12 credits | $461/cr. in-state and $576/cr. out-of-state* | Rolling Admission | None |
*This special e-tuition rate applies to out-of-state students enrolled in a UMaineOnline degree or certificate program.
Graduate Certificate in Early Childhood Teacher
Maine has established a new requirement that teachers working in public school Pre-K classrooms must hold, or be working toward, Endorsement 081: Early Childhood Teacher. K-8 certified teachers can apply the four required courses in this certificate in partial fulfillment of the State's requirements for the 081 endorsement.
Educational Objectives
Teachers will be prepared to work with young children and their families across a range of early childhood settings. Teachers may apply courses from this Certificate to State's Early Childhood Endorsement (081). The certificate supports teachers' eligibility to teach in a variety of early childhood settings, including inclusive pre-kindergarten classrooms located in public schools.
Teachers will learn about early child development – both in the classroom and through hands-on learning experiences – and use this knowledge to design, develop, and evaluate authentic learning experiences for young children.
Teachers will recognize that learning in early childhood environments lays a critical foundation for the young child's later success in school, work, citizenship, and personal fulfillment.
Teachers will understand that through play in a content-rich environment, children begin to make sense of the world around them, building the foundations they will need to become capable, enthusiastic learners and responsible, healthy adults.
(All work is based on the state MDOE and NAEYC standards.)
Visit the Graduate School Catalog website for additional information. 
Curriculum
The graduate certificate in Early Childhood Education includes the following courses (12 credits):
CHF 450: Early Childhood Special Education (3 credits) (offered spring)
HUD 521: Teaching Science for Young Children (3 credits) (offered summer)
HUD 529: Teaching Numeracy for Young Children (3 credits) (offered fall)
SED 505: Diversity of Development in Childhood (3 credits) (offered fall) 
In addition to these courses, teachers must take or have taken as part of their K-8 certification:
Children's literature
Language and literacy in early childhood
Child development or developmental psychology
6 additional credits in early childhood education including: family studies, creative arts, observation of young children, assessment of young children, advanced child development
Early learning environments
Additional early literacy coursework
Praxis 2 (test #0021) must be passed with a score of 166 or better
To learn more about this graduate certificate and discuss options for articulating the credits into graduate degrees, please contact the College of Education.
Faculty
Child Development and Family Relations:
Janice Bacon, Administrative Assistant
Margo Brown, Coordinator Child Development Learning Center
Sandy Caron, Professor
Julie Dellamattera, Associate Professor
Shihfen Tu, Associate Professor
Robert Milardo, Professor
Gary Schilmoeller, Associate Professor
Admissions
Applicants must hold a bachelor's degree and hold a current teaching certificate. Inquiries regarding application procedures should be directed to Jo-Ellen Carr, by email jo-ellen.carr@maine.edu or by phone 207.581.2444.
Faculty Contact:
Shihfen Tu, College of Education 207.581.9064 shihfen.tu@maine.edu
When you are ready to apply, please complete your online application.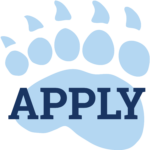 Careers
This certificate allows students to complete the requirements for state certification to teach early elementary grades, Pre-Kindergarten to grade 3, in public schools and/or to work at the preschool level.
Contact Us
Have questions about earning your Graduate Certificate in Early Childhood Teacher online with UMaine? Contact Amanda Cupps, UMaineOnline Advisor, at 207.581.5858 or at umaineonline@maine.edu.