Graduate Certificate in Early Childhood Teacher
Graduate Certificate in Early Childhood Teacher
Maine has established a new requirement that teachers working in public school Pre-K classrooms must hold, or be working toward, Endorsement 081: Early Childhood Teacher. K-8 certified teachers can apply the four required courses in this certificate in partial fulfillment of the State's requirements for the 081 endorsement.
Educational Objectives
(All work is based on the state MDOE and NAEYC standards.)
Teachers will be prepared to work with young children and their families across a range of early childhood settings. Teachers may apply courses from this Certificate to State's Early Childhood Endorsement (081). The certificate supports teachers' eligibility to teach in a variety of early childhood settings, including inclusive pre-kindergarten classrooms located in public schools.
Teachers will learn about early child development – both in the classroom and through hands-on learning experiences – and use this knowledge to design, develop, and evaluate authentic learning experiences for young children.
Teachers will recognize that learning in early childhood environments lays a critical foundation for the young child's later success in school, work, citizenship, and personal fulfillment.
Teachers will understand that through play in a content-rich environment, children begin to make sense of the world around them, building the foundations they will need to become capable, enthusiastic learners and responsible, healthy adults.
Program Learning Outcomes
The program learning outcomes (PLOs) for the Early Childhood Teacher certificate are listed below. Our curriculum is designed to help our graduates achieve the following skills and professional standards:
1. Learning and Learner
Learner Development: The teacher understands how learners grow and develop, recognizing that patterns of learning and development vary individually within and across the cognitive, linguistic, social, emotional, and physical areas, and designs and implements developmentally appropriate and challenging learning experiences.
Learning Differences: The teacher uses understanding of individual differences and diverse cultures and communities to ensure inclusive learning environments that enable each learner to meet high standards.
2. Content Knowledge
Content Knowledge: The teacher understands the central concepts, tools of inquiry, and structures of the discipline(s) he or she teaches and creates learning experiences that make these aspects of the discipline accessible and meaningful for learners to assure mastery of the content.
Application of Content: The teacher understands how to connect concepts and use differing perspectives to engage learners in critical thinking, creativity, and collaborative problem solving related to authentic local and global issues.
3. Instructional Practice
Assessment: The teacher understands and uses multiple methods of assessment to engage learners in their own growth, monitor learner progress, and guide the teacher's and learner's decision-making.
Planning for Instruction: The teacher plans instruction that supports every student in meeting rigorous learning goals by drawing upon knowledge of content areas, curriculum, cross-disciplinary skills, and pedagogy, as well as knowledge of learners and the community context.
Instructional Strategies: The teacher understands and uses a variety of instructional strategies to encourage learners to develop a deep understanding of content areas and their connections, and to build skills to apply knowledge in meaningful ways.
These student learning outcomes are adapted from the Interstate New Teacher Assessment and Support Consortium (InTASC), a group of state education agencies and national educational organizations dedicated to the preparation, licensing, and ongoing professional development of teachers. Program outcomes are currently being refined.
Visit the Graduate School Catalog website for additional information.
---
Curriculum
The graduate certificate in Early Childhood Education includes the following courses (12 credits):
CHF 450: Early Childhood Special Education (3 credits) (offered spring)
HUD 521: Teaching Science for Young Children (3 credits) (offered summer)
HUD 529: Teaching Numeracy for Young Children (3 credits) (offered fall)
SED 505: Diversity of Development in Childhood (3 credits) (offered fall) 
In addition to these courses, teachers must take or have taken as part of their K-8 certification:
Children's literature
Language and literacy in early childhood
Child development or developmental psychology
6 additional credits in early childhood education including: family studies, creative arts, observation of young children, assessment of young children, advanced child development
Early learning environments
Additional early literacy coursework
Praxis 2 (test #0021) must be passed with a score of 166 or better
To learn more about this graduate certificate and discuss options for articulating the credits into graduate degrees, please contact the College of Education.
---
Admissions
Applicants must hold a bachelor's degree and hold a current teaching certificate. Inquiries regarding application procedures should be directed to Jo-Ellen Carr, by email joellen.carr@maine.edu or by phone 207.581.2444.
Faculty Contact:
Julie DellaMattera, College of Education
207.581.3118
julie.dellamattera@maine.edu
When you are ready to apply, please complete your online application.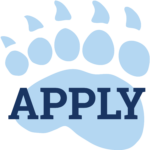 Contact Us
Have questions about earning your Graduate Certificate in Early Childhood Teacher online with UMaine? Contact Amanda Cupps, UMaineOnline Advisor, at 207.581.5858 or at umaineonline@maine.edu.
---
Careers
This certificate allows students to complete the requirements for state certification to teach early elementary grades, Pre-Kindergarten to grade 3, in public schools and/or to work at the preschool level.
---
Faculty
Child Development and Family Relations:
---