Online B.A. in Economics
Online Bachelor of Arts in Economics
UMaine has been ranked #87 in Best Online Bachelor's Programs for Veterans by U.S. News & World Report.
Economics examines the way in which individuals and societies choose to manage their scarce resources to help understand the world around us. Our 100% online B.A. in Economics provides students with strong analytical and critical thinking skills necessary for economics, business, and other fields, such as law, public administration, and public policy.
Why UMaineOnline
Flexible – Available 100% online so you earn your degree on your schedule from anywhere
Personal – Small classes encourage direct and extensive engagement between faculty and students
Gain Professional Experience – We encourage students to pursue their interests by supporting research experiences with faculty
Student Support – Advisors are there to help you meet your goals from application to graduation
---
Curriculum
Our curriculum develops critical professional skills through service-learning courses, data analysis exercises, career development activities, the exploration of real-world problems, and active research.
Students must have a minimum of a 2.0 GPA in all economics (ECO) courses taken to meet the degree's requirements.
Core Courses
The following core courses are required (15 credits). Students must obtain grades of C- or better in all core courses.
ECO 120: Principles of Microeconomics (3 credits)
ECO 121: Principles of Macroeconomics (3 credits)
ECO 220: Intermediate Microeconomics (3 credits)
ECO 221: Intermediate Macroeconomics (3 credits)
ECO 266: Principles of Economic Data Analysis (3 credits)
Electives
A total of fifteen (15) additional Economics elective credit hours in ECO courses as well as Mathematics (3-4 credits) and Statistics (3-4 credits). A minimum of 9 credits must be at the 300 level or higher, 3 of which must be at the 400 level or higher (not counting the core or capstone).
Capstone
Students must obtain a C or better.
ECO 489: Senior Capstone or Equivalent Capstone
---
Admissions
Application Materials
UMaine makes it easy to apply — on your terms. Apply online at go.umaine.edu/apply.
Contact Us
Have questions about earning your B.A. in Economics online with UMaine? Contact Julie Roach, UMaineOnline Advisor, at 207.581.3154 (Mon/Wed) or 207.573.0417 (Tue/Thu/Fri), or at julie.a.roach@maine.edu.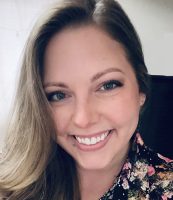 ---
Careers
A primary goal of economics is to improve societal outcomes through careful analysis leading to effective decisions or policies. These skills are in high demand by employers and enhance lifetime earning potential.
Common career paths for economics graduates include: 
Economist
Statistician
Data scientist
Risk analysis
Cost-Benefit analyst
Energy and logistics analyst
Health economist
Environmental policy analyst
Data analyst
Accountant
Marketing research analyst
International trade analyst
Economic researcher
Financial consultant
Financial analyst
Financial planner
Investment analyst
According to the U.S. Bureau of Labor Statistics (BLS), the employment of economists is projected to grow 13% from 2020 to 2030, faster than average, with about 1,600 openings per year. The median annual wage for economists was $105,630 in May 2021, which was higher than the median annual wage for all occupations of $41,950.
Forbes Magazine (2014) noted that 61.5% of economics majors got a job prior to graduating (economists are ranked at #2 and computer science majors are ranked at #1 with 68.7% getting a job before graduation).
Our graduates are thriving professionally at highly-respected organizations in Maine, cities across the United States, and internationally. Strong faculty networks with diverse organizations and alumni help students identify work opportunities upon graduation. Learn more about the careers of some of the School of Economics alumni at umaine.edu/soe/alumni-employment.
---
Faculty
At UMaine's School of Economics (SOE), you'll learn from professors who conduct cutting-edge research and are internationally recognized for their expertise. Our faculty are passionate about online teaching and fostering thought-provoking virtual learning environments.
---