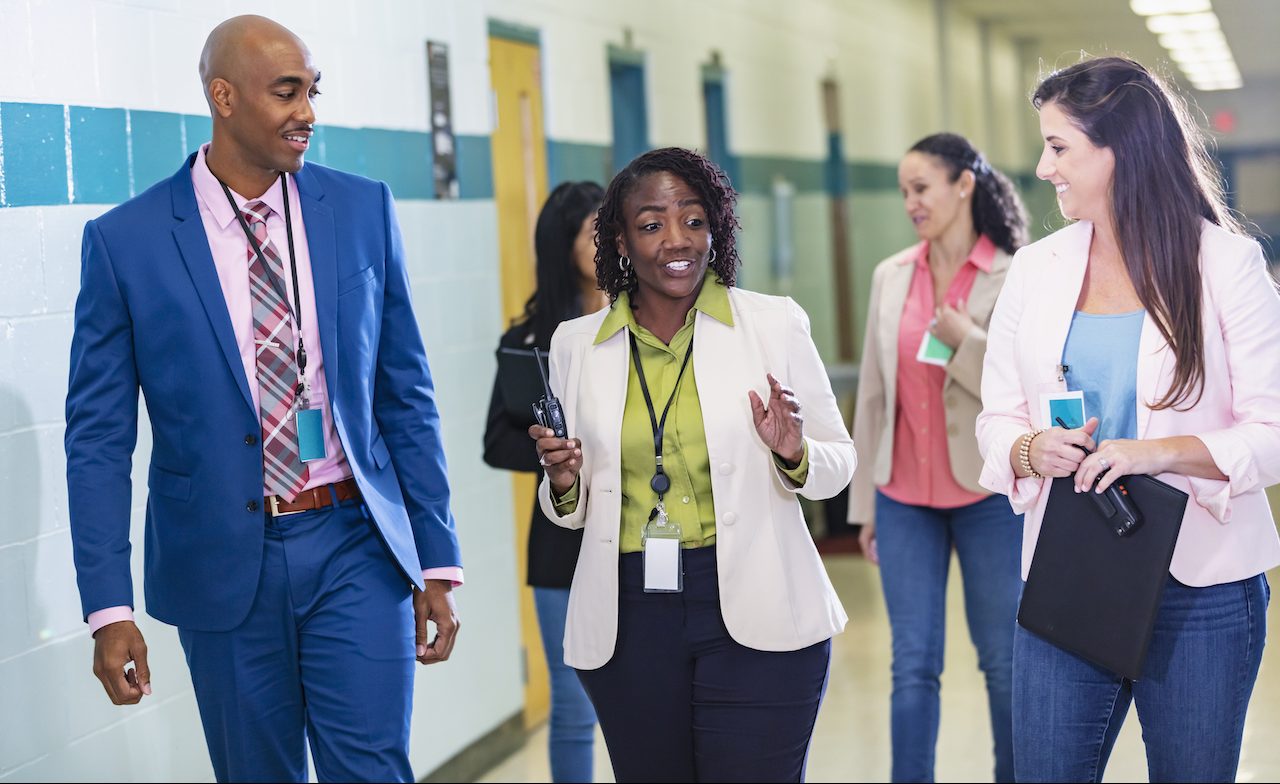 Online Ed.D. in Educational Leadership
Online Doctor of Education in Educational Leadership
The University of Maine's 100% online Ed.D. in Educational Leadership is designed for experienced educators who are ready to take the next step in their professional or academic careers. Students will deepen their understanding of schools, districts, state and national policy, and leadership practice in PreK-12 schools.
Cohort Model
Students take all their classes together while working toward their degrees in a cohort model. Cohorts allow students to learn from their peers and professors in a collaborative environment.
---
Curriculum
The Ed.D. in Educational Leadership supports educators in PreK-12 leadership positions over the course of four years. To begin the program, students will take one eight-week class during the summer (May term), then two eight-week classes in the fall and two eight-week classes in the spring. The cohort continues to meet weekly during the dissertation phase, ensuring ongoing support from peers and faculty during the independent research portion of the program. All courses are distance synchronous with one evening meeting per week via Zoom.
Year One Courses
EHD 676: Doctoral Seminar in Educational Leadership (3 credits) Summer
EHD 690: Foundations of Inquiry (3 credits) Fall
EHD 661: Social Contexts of Education (3 credits) Fall 
EAD 647: Organizational Learning and Development (3 credits) Spring
EAD 655: Qualitative Analysis for Scholarly Practitioners (3 credits) Spring
Year Two Courses
EHD 602: Directed Readings (3 credits) Summer
EAD 654: Educational Policy Formulation and Analysis (3 credits) Fall
EAD 653: Statistics for Scholarly Practitioners (3 credits) Fall 
EAD 660: The Adult Learner on PreK-12 Education (3 credits) Spring
EAD 661: Advanced Educational Supervision (3 credits) Spring
Year Three Courses
EAD 698: Advanced Research Methods (3 credits) Summer 
EAD 648: Responsible Conduct of Research in Education (3 credits) Fall
EAD 663: Dissertation Proposal (3 credits) Fall
EAD 664: Dissertation I (3 credits) Spring
Year Four Courses 
EAD 665: Dissertation II (3 credits) Summer
EAD 667: Dissertation III (3 credits) Fall
EAD 668: Dissertation IV (3 credits) Spring
For information about the Ed.D. in Educational Leadership curriculum, please contact the program coordinator, Dr. Maria Frankland.
---
Admissions
Applications open on December 15th and close on the last business day of January of each year. 
Requirements
A bachelor's degree with a minimum 3.0 GPA
A master's degree totaling at least 30 credits with a minimum 3.5 GPA
Current employment in schools, community agencies, or other educational roles or settings that allow access to the data necessary to investigate their problem of practice
Application Materials
When you are ready to apply, please first review these application instructions, then submit the following:
Official academic transcripts from all post-secondary coursework (master's and above)
An updated résumé/CV detailing educational experiences
A one-page (250 words or less) description of the applicant's leadership role (preference will be given to applicants who have formal leadership roles to ensure they can control how they address a problem of practice)
A three-page (750 words or less) description of the problem of practice the applicant hopes to address, which includes:

Identification of the problem of practice and its relevance to the applicant's leadership, specifically as it relates to the everyday practice of the applicant
Discussion of the contributing factors that exacerbate the problem of practice, and what has been done in the past to address the problem
Analysis of how the applicant hopes to address the problem of practice as they develop as a scholarly practitioner, and how they envision themselves being able to bridge the theory-practice gap

Three letters of recommendation

Two letters should come from a school official/direct supervisor who can a) attest to an applicant's qualifications, b) speak to support that will be offered to the applicant to address her/his problem of practice throughout the coursework, and c) address why the applicant's problem of practice is important to address in the school system in which the applicant is a leader
One letter should come from professors who have firsthand knowledge of the applicant's ability to function as a scholarly practitioner and conduct a rigorous study to address a problem of practice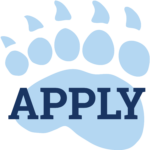 Contact Us
Have questions about earning your Ed.D. in Educational Leadership online with UMaine? Contact Amanda Cupps, UMaineOnline Advisor, at 207.581.3452 or at amanda.cupps@maine.edu. Or contact Dr. Maria Frankland, Program Coordinator, at 207.581.2738 or at maria.frankland@maine.edu.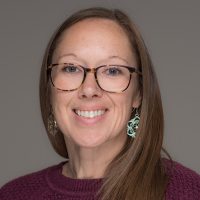 ---
Careers
According to the U.S. Bureau of Labor Statistics (BLS), employment of elementary, middle, and high school principals is projected to grow 5% from 2021 to 2031 with about 23,500 openings per year. The median annual wage for principals was $98,420 in May 2021, which was higher than the median annual wage for all occupations of $41,950.
---
Faculty
The Educational Leadership faculty is committed to educating competent and visionary leaders for educational institutions in Maine and beyond. Leadership in education involves developing leaders' knowledge, interpersonal skills, and personal/professional values and awareness that will enable leaders to influence their schools for positive student outcomes. Since we follow a developmental model, we know that people are at different points in their learning with regard to any standards or objectives; nevertheless, we and our students use professional standards to gauge growth and guide further learning.
---
NC-SARA Statement
This program will prepare students to be eligible for licensure within the State of Maine. Visit the UMS State Authorization & Licensure page to learn more about the licensure requirements in other states and territories, in addition to the contact information needed to inquire further into the licensure requirements associated with this program.
---