Online Ed.S. in Educational Leadership
With a Focus in District Level Leadership
Online Education Specialist in Educational Leadership
The online Education Specialist (Ed.S.) in Educational Leadership at the University of Maine is designed for educators interested in building skills for effective district-level leadership and administration. Students in the Ed.S. program will be positioned to apply for a variety of school district-level leadership and director positions.
---
Curriculum
Coursework includes simulation, reflective journals, observation and feedback in practice, and examination of group dynamics, as well as conventional university learning activities, all sequenced to build leadership skills. All coursework is aligned with the Maine Department of Education competency areas for leadership certification.
Core Courses
The following courses are required (33 credits):
EAD 600: Educational Research for School Leaders 3 credits)
EAD 630: School Finance and Business Management (3 credits)
EAD 634: School Personnel Management (3 credits)
EAD 640: Contract Negotiation and Management for Educational Administration (3 credits)
EAD 653: Statistics for Scholarly Practitioners (3 credits)
EAD 655: Qualitative Analysis for Scholarly Practitioners (3 credits)
EAD 699: Policy Development and Analysis for Central Office Administration (3 credits)
EHD 595: Leadership in Curriculum and Assessment Design (3 credits)
EHD 643: Seminar in District Leadership (3 credits)
Internship I: (3 credits)
Internship II: (3 credits)
---
Admissions
The Ed.S. in Educational Leadership is NOT currently accepting applications.
Requirements
Minimum two years experience working in a formal leadership position in an educational organization.
An M.Ed. in Educational Leadership
Application Materials
Before you apply, please review the application instructions. When you're ready to apply, please submit the following:
Current resume or CV
Official academic transcripts
A short essay describing your motivation for obtaining an Ed.S. in Educational Leadership
Three letters of recommendation that support their pursuit of graduate work with at least one letter from their direct supervisor stating support for their enrollment in a graduate program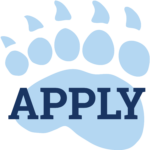 Contact Us
Have questions about earning your Ed.S. in Educational Leadership online with UMaine? Contact Amanda Cupps, UMaineOnline Senior Advisor, at 207.581.3452 or at amanda.cupps@maine.edu.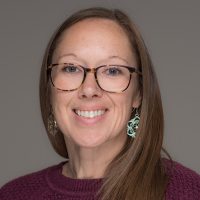 ---
Careers
Graduates work as district-level leaders such as assistant superintendents, superintendents, and curriculum coordinators. In addition, our graduates are prepared to work for nonprofit and government agencies specializing in education policy.
This degree can lead to Maine certification in Superintendent (010), Assistant Superintendent (015), Curriculum Coordinator (078), Administrator of Special Education (030), and more. Specific information regarding Maine certification is available through the Maine Department of Education.
---
Faculty
The Educational Leadership faculty is committed to educating competent and visionary leaders for educational institutions in Maine and beyond. Leadership in education involves developing leaders' knowledge, interpersonal skills, and personal/professional values and awareness that will enable leaders to influence their schools for positive student outcomes. Since we follow a developmental model, we know that people are at different points in their learning with regard to any standards or objectives; nevertheless, we and our students use professional standards to gauge growth and guide further learning.
---
NC-SARA Statement
This program will prepare students to be eligible for licensure within the State of Maine. Visit the UMS State Authorization & Licensure page to learn more about the licensure requirements in other states and territories, in addition to the contact information needed to inquire further into the licensure requirements associated with this program.
---