| | | | | |
| --- | --- | --- | --- | --- |
| Format | Credit Hours | Tuition | Application Deadline | Test Requirements |
| 100% Online | 12 credits | $461/cr. in-state and $576/cr. out-of-state* | Rolling Admissions | None |
*This special e-tuition rate applies to out-of-state students enrolled in a UMaineOnline degree or certificate program.
Graduate Certificate in Food Technology
The University of Maine's online Graduate Certificate in Food Technology integrates the latest in food science with the core concepts of the food production industry. Our students develop scientific and practical knowledge in critically assessing current research to solve real-world food issues. Students can apply principles of food science in the preservation, processing, packaging, and distribution of safe food. They also explore the innovative and unique concepts of some of the most influential trends – fermentation and organic and natural foods – preparing you to excel in today's evolving food industry.
Curriculum
Our curriculum hits the "hot topics" of current food technology trends while providing a foundation to understand the general industry. You'll also become familiar with graduate-level work and create a pathway to earning a Masters of Science.
Courses
Choose four of the following courses (12 credits):
FSN 502: Food Preservation (3 credits)
FSN 517: Food Safety and Quality Control (3 credits)
FSN 524: Responsible Design, Conduct and Analysis of Research (3 credits)
FSN 538: Fermented Foods & Probiotics (3 credits)
FSN 545: Utilization of Aquatic Food Resources (3 credits)
FSN 555: Organic & Natural Foods (3 credits)
FSN 603: Nutrient Changes in the Food System (3 credits)
Faculty
Our research-driven program is designed and taught by on-campus faculty who are passionate about the field of food technology. They are experienced food science professionals who actively conduct research in food safety and quality, food chemistry, food microbiology, food processing, and the development of healthy foods and novel value-added food products. Their courses are developed using cutting-edge knowledge of food safety and production to meet the needs of professionals in the food science industry.
Careers
A certificate in Food Technology broadens your knowledge base, opening up opportunities and expanding your access to different markets. Professionals with undergraduate education in chemistry, microbiology, nutrition or engineering can gain the expertise needed to work in the food industry. Current food industry professionals can update their skill set with new knowledge of processing and quality assurance. The certificate is especially beneficial for entrepreneurs who are interested in tapping into the health foods market. This program can prepare you for other careers in fields like:
Brewing
Product Development
Agricultural Processing
Food Safety & Quality
Research and Development
Preservation and Packaging
Admissions
Requirements
Bachelor's degree from an accredited college/university with a minimum GPA of 3.0 on a 4.0 scale
Two college-level courses in Chemistry (1 year)
Two college-level courses in Biology (1 year)
1 college-level introductory nutrition course (recommended but not required)
Application Materials
We have rolling admissions so you can apply and be accepted into the program at any time. The admission evaluation process begins once we've received all of your application materials. Before you apply, please review the application instructions. When you're ready to apply, please submit the following:
Official academic transcripts
An essay describing your motivation for obtaining a certificate in Food Technology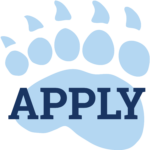 Contact Us
Have questions about earning your Graduate Certificate in Food Technology online with UMaine? Contact Amanda Cupps, UMaineOnline Advisor, at 207.581.5858 or at umaineonline@maine.edu.