Online M.S. in Food Science and Human Nutrition
Online Master of Science in Food Science & Human Nutrition
The online M.S. in Food Science and Human Nutrition provides students with broad knowledge in the fields of Food Science and Human Nutrition while emphasizing professional development, research, and communication. Students will gain the knowledge and skills necessary for success as food industry and nutrition professionals. With the combined Human Nutrition and Food Technology option delivered completely online, working professionals can take advantage of the flexibility of course scheduling, working around their busy lives.
The curriculum in this program does not prepare students to become registered dietitian nutritionists (RDN).
---
Curriculum
30 credit hours, typically taking two years to complete
Other courses offered are not eligible for the online tuition discount and may not be applied towards the degree or a graduate certificate.
No thesis required
Students must maintain a 3.0 GPA in order to graduate.
Please note that many classes in the Graduate Catalog are only taught on campus, not online. The courses listed below are approved for online students.
Core Courses
The following courses are required (12 credits):
FSN 501: Advanced Human Nutrition (3 credits)
FSN 502: Food Preservation, Food Production Development (3 credits)
FSN 524: Responsible Design, Conduct, and Analysis of Research (3 credits)
FSN 543: Communication in Nutrition and Food Technology (3 credits)
Electives
Choose 6 courses from the following (18 credits):
FSN 506: Nutritional Assessment (3 credits)
FSN 508: Nutrition & Aging (3 credits)
FSN 530: Integrative & Functional Nutrition (3 credits)
FSN 538: Fermented Foods & Probiotics (3 credits)
FSN 542: Sustainability, Nutrition, and Health (3 credits)
FSN 545: Utilization of Aquatic Food Resources (3 credits)
FSN 555: Organic & Natural Foods (3 credits)
FSN 585: Principles of Sensory Evaluation (3 credits)
FSN 586: Sensory & Consumer Science Applications (3 credits)
FSN 603: Nutrient Changes in the Food System (3 credits)
---
Admissions
Application Deadlines
Fall: March 15
Spring: October 15
Summer: February 15
Requirements
Bachelor's degree from an accredited college/university with a minimum GPA of 3.0 on a 4.0 scale
Two college-level courses in Chemistry (1 year)
Two college-level courses in Biology (1 year)
One college-level introductory nutrition course (highly recommended but not required)
For international applicants, a TOEFL score of at least 88, or an equivalent test accepted by the Graduate School
Application Materials
The admission evaluation process begins once we've received all of your application materials. When you're ready to apply, please review the application instructions and submit the following:
Current resume or CV
Official academic transcripts
TOEFL scores (if necessary)
3 letters of recommendation
Contact Us
Have questions about earning your M.S. in Food Science and Human Nutrition online with UMaine? Contact Julie Roach, UMaineOnline Advisor, at 207.581.3154 (Mon/Wed) or 207.573.0417 (Tue/Thu/Fri), or at julie.a.roach@maine.edu.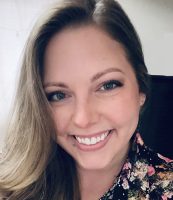 ---
Careers
According to the U.S. Bureau of Labor Statistics (BLS), employment of agricultural and food scientists is projected to grow 9% from 2020 to 2030 with about 4,400 openings per year. The median annual wage for agricultural and food scientists was $74,160 in May 2021, which was higher than the median annual wage for all occupations of $41,950.
Notable Companies Employing Current Students & Alumni
Atlantic Sea Farms
Bolthouse Farms
Campbell Soup Company
Cigna
Coca Cola
Deli Star Corporation
E. A. Sween Company
Farmer Brothers Company
Firmenich
McCormick & Company
Schreiber Foods
U.S. Army, Natick Soldier Research Development and Engineering Center
---
Faculty
Our faculty are dedicated to providing quality undergraduate and graduate education. Faculty and staff conduct both basic and applied research, using human and animal nutrition models, as well as studies in the areas of fruit and vegetable products, food safety, seafood quality, sensory evaluation, and product development. Faculty members maintain valuable partnerships with the food industry, health care, and community settings throughout Maine and conduct collaborative research with colleagues within the state, the nation, and around the globe.
---