Online Graduate Certificate in Library and Media Specialist
Online Graduate Certificate in Library and Media Specialist
A collaborative certificate between the University of Maine, the University of Maine Farmington, and the University of Southern Maine.
The Graduate Certificate in Library and Media Specialist is a 100% online program preparing teachers, educational leaders, and resource specialists to facilitate and advocate for equitable access to information for all students. Aligning to the current standards for school librarianship by the American Library Association and the American Association for School Librarians, this program develops the knowledge and skills to manage school libraries and information services. Students in this program also learn how to:
Become an effective educator of learning in the digital age including instruction, assessment, and curriculum development
Demonstrate efficient and ethical information-seeking behavior and teach this behavior to students
Apply theories of Library Information Science to school libraries including teaching, management, and leadership
Strategically plan, facilitate and advocate for flexible, open access to library resources and services
Be an ethical, forward-thinking leader in the field of education and in school libraries
Online and Engaged
All programs offered through the collaborative Instructional Technology programs are 100% online. As a faculty team, we have designed the courses to expect a high level of interaction and participation in an ongoing format. Many of our courses utilize synchronous video-conferencing sessions to encourage collaboration, discussion, and peer networking. We value the diverse backgrounds of the students in the program and encourage dynamic discussion and peer feedback from these various perspectives to enrich the learning experience. We expect consistent engagement with current research, course readings, and online materials, and clear communication with the faculty member.
---
Curriculum
Our curriculum covers the principles and processes of successfully managing a school library including management, program development, and evaluation of contemporary school libraries.
Core Courses (Effective Fall 2023)
The following core courses are required (15 credits):
LMS 515 (formerly EDT 515): Dynamic PK-12 Library Management (3 credits)
LMS 516 (formerly EDT 516): Reference and Research for Digital Age Teaching, Learning, and Libraries (3 credits)
LMS 520: Digital Age Methods  of Teaching in Library and Media Studies (3 credits)
LMS 560: Assessment in Library and Media Studies (3 credits)
LMS 598: Library and Media Studies: Special Topics (3 credits)
Core Courses (Previous Program)
The following core courses are required (15 credits):
---
Admissions
We have rolling admissions so you can apply and be accepted into the program at any time. We recommend speaking with an advisor about program requirements and the admissions process before applying to the program.
Requirements
A bachelor's degree from an accredited college/university
Admissions Materials
The admission evaluation process begins once we've received all your application materials. Before you apply, please review the application instructions. When you're ready to apply, please submit the following:
Current resume or CV
Official academic transcripts
Note: Students currently enrolled in an M.Ed. program must submit a separate application for a certificate program before 9 credits are completed. An advisor can answer any questions you may have about additional admission requirements for certificate programs.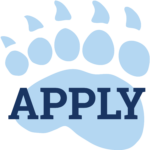 Contact Us
Have questions about earning your Graduate Certificate in Library and Media Specialist online with UMaine? Contact Todd Cooley, UMaineOnline Advisor, at 207.581.3072 or at todd.cooley@maine.edu.
---
Careers
According to the U.S. Bureau of Labor Statistics (BLS), the employment of librarians and library media specialists is projected to grow 9% from 2020 to 2030 with about 15,200 openings per year. The median annual wage for librarians and library media specialists was $60,820 in May 2020, which was higher than the median annual wage for all occupations of $41,950.
Those who can benefit from this program are:
Current classroom teachers who would like to add a school library endorsement
Current paraprofessionals working in school libraries who would like to become certified school librarians
New educators interested in a career in school libraries
---
Faculty
Our collaborative model expands accessibility to the best faculty from 3 campuses – the University of Maine, the University of Maine Farmington, and the University of Southern Maine. You'll learn from faculty who are experienced in using technology to transform learning and are passionate about online education.
---
Resources for Current Students
---
---