Online Graduate Certificate in Multilingual Special Education
Online Graduate Certificate in Multilingual Special Education
The online Graduate Certificate in Multilingual Special Education equips school professionals to understand and apply evidence-based practices and educational policies to support multilingual learners with disabilities and other culturally and linguistically diverse students with disabilities.
Students in this program will learn how to:
Understand and address the individual and developmental needs of each student
Use assessment to understand the learner and the learning environment
Understand current issues and challenges related to implementing effective practices and policies for multilingual learners with disabilities
Apply the latest research in effective instructional practices and interventions
Promote inclusive education and stakeholder collaboration
Develop knowledge and skills to better meet the cultural and linguistic needs of students and their families
This certificate can also serve as a stepping stone into the M.Ed. in Special Education program.
---
Curriculum
Students will learn how to implement sound assessment procedures and pedagogical practices that enhance the school climate, social-emotional growth, and academic achievement for multilingual learners with disabilities.
Core Courses
The following courses are required:
ELL 531: Multiculturalism and Multilingual Learners (3 credits) (Summer)
ELL 572: Second Language Acquisition (3 credits) (Spring)
ERL 572: Language and Linguistics (3 credits) (Fall and Spring)
SED 502: Strategies for Culturally and Linguistically Diverse Students with Disabilities (3 credits) (Spring)
SED 545: Intervention for Reading Difficulties (3 credits) (Fall and Spring)
---
Admissions
Requirements
Bachelor's degree from an accredited college or university
Must be currently working in an educational setting (K-12)
Application Materials
The admission evaluation process begins once we've received all your application materials. When you are ready to apply, please first review the application instructions. Then submit the following:
Official academic transcripts from all institutions attended
300-500 word essay based on the following prompt
Evidence of fingerprinting 
Proof of teaching certification if you currently hold a teaching license
CV or résumé
Contact Us
Have questions about earning your Graduate Certificate in Multilingual Special Education online with UMaine? Contact Amanda Cupps, UMaineOnline Senior Advisor, at 207.581.3452 or at amanda.cupps@maine.edu.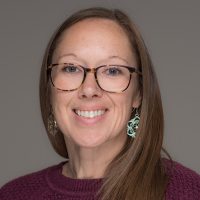 ---
Careers
According to the Office of Special Education Programs, nearly 12% of school-aged multilingual learners have a disability. National data trends show this student population has grown close to 30% between 2012 and 2020.
According to the U.S. Bureau of Labor Statistics (BLS), employment of special education teachers is projected to grow 8% from 2020 to 2030 with about 38,600 openings per year. The median annual wage for special education teachers was $62,950 in May 2022.
---
Faculty
Our faculty actively conduct research in effective special education practices giving them a depth of knowledge about the unique challenges experienced by those who work with students with disabilities. They are also leaders in institutions, such as the Maine Autism Institute for Education and Research, dedicated to improving the lives of those with special needs. Their passion and expertise will help you develop practical skills and grow as a professional educator.
---