Format

Credit Hours

Tuition

Application Deadline

Test Requirements

100% Online
12 credits
$550/cr. in-state and out-of-state*
Fall & Summer Admission Only

Summer 2022 Semester: April 15, 2022

Fall 2022 Semester: August 15, 2022

None
*This special e-tuition rate applies to out-of-state students enrolled in a UMaineOnline degree or certificate program. Tuition rates for those not enrolled in a program/non-degree students can be found on Tuition & Fees.
Graduate Certificate in Special Education Leadership: Assistant Special Education Director
Assistant Special Education Directors assist the Special Education Directors in decision-making and providing students with disabilities the proper attention, assistance, and education to help them succeed.  
Graduates of the online Graduate Certificate in Special Education Leadership: Assistant Administration will learn how to: 
Positively affect the quality and future of special education and promote the general welfare of children with disabilities
Serve and support children with disabilities and their families 
Protect the privacy of students and families in accordance with State and Federal laws
Foster and support maximum self-determination and independence on the part of exceptional children
Utilize impartial professional judgment in evaluating the needs of exceptional children and their families
Curriculum
Required Courses
The following courses are required (12 credits):
EAD 531: School Law for Administrators (3 credits) (Summer)
SED 520: Law and Policy Affecting Individuals with Disabilities (3 credits) (Spring, Summer, and Fall)
EAD 560: Functions and Theories of Educational Leadership (3 credits) (Fall) OR EAD 651: Organizational Behavior in Education (3 credits) (Spring 2023, 2025, and 2027)
SED 630: Internship in Special Education Administration (3 credits) (Summer/May Session)
Faculty
Our faculty actively conduct research in effective special education practices giving them a depth of knowledge about the unique challenges experienced by those who work with students with disabilities. They are also leaders in institutions, such as the Maine Autism Institute for Education and Research, dedicated to improving the lives of those with special needs. Their passion and expertise will help you develop practical skills and grow as a professional educator.
Admissions
Our Fall 2021 cohort is full and we are accepting applications to the Summer and Fall 2022 cohort now. 
Summer 2022 Deadline: April 15, 2022
Fall 2022 Deadline: August 15, 2022
Requirements
A bachelor's degree from an accredited college/university or a minimum of 36 semester hours in special education with a valid Maine certification in Teacher of Students with Disabilities (282)
Minimum of three years of satisfactory special education teaching experience or a minimum of three years of equivalent experience in providing supportive services to special education students
The ability to complete required assignments with students in PK-12 classrooms
Application Materials
The admission evaluation process begins once we've received all your application materials. Before you apply, please review the application instructions. When you're ready to apply, please submit the following:
An essay demonstrating adequate writing skills, capacity for reflection, and commitment to the field of special education 
Official academic transcripts
Evidence of fingerprinting and a completed background check
Proof of teaching certification if you currently hold a teaching license
One letter of recommendation
Current résumé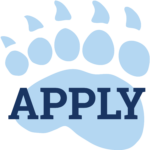 Careers
This certificate can lead to Maine certification in Assistant Administrator of Special Education (035). Earning certification in other states through this program may be very simple. Please visit your state's department of education for information or visit the United States Department of Education website. Specific information regarding Maine certification is available through the Maine Department of Education.
Graduates can also find opportunities outside the classroom as educational advocates or consultants or even as political advisers on key legislative topics.
Contact Us
Have questions about earning your Graduate Certificate in Special Education Leadership: Assistant Special Education Director online with UMaine? Contact Amanda Cupps, UMaineOnline Advisor, at 207.581.5858 or at umaineonline@maine.edu.