| | | | | |
| --- | --- | --- | --- | --- |
| Format | Credit Hours | Tuition | Application Deadline | Test Requirements |
| 100% Online (Synchronous) | 12 credits | $550/cr. in-state and out-of-state* | Summer 2022 | None |
*This special e-tuition rate applies to out-of-state students enrolled in a UMaineOnline degree or certificate program. Tuition rates for those not enrolled in a program/non-degree students can be found on Tuition & Fees.
Graduate Certificate in Try on Leadership
The online Graduate Certificate in Try on Leadership is specifically designed for educators who want to take the next step in their profession and see if leadership is a good fit for them. Students will be mentored while developing their leadership skills through real-world applications in order to:
Understand the current issues and challenges of the principalship
Apply best practices in leadership around organizational analysis
Promote best instructional leadership practices
Interpret and analyze school and special education law and regulations
Develop strong interpersonal skills needed to lead as an administrator
The certificate also provides an easy way to begin coursework towards an M.Ed. in Educational Leadership while awaiting the next cohort to begin. Currently, new cohorts begin in the fall of odd years.
Curriculum
Students learn about high-quality instructional practices, organizational analysis, time management, and school and special education law, enabling them to better serve their school district. Throughout their coursework, students will work closely with their instructor and school district to better understand what it's like to serve as an administrator.
Core Courses
The following courses are required (12 credits):
EAD 615: The Principalship (3 credits) (Fall)
EAD 651: Organizational Analysis (3 credits) (Spring)
EAD 531: School Law for Administrators (3 credits) (Fall and Summer)
SED 520: Law and Policy Affecting individuals with Disabilities (3 credits) (Summer)
These 12 credits can be applied as electives to the M.Ed. in Educational Leadership allowing students to complete the M.Ed. in 28 credits. However, completion of this certificate does not guarantee acceptance into an M.Ed. program.
Faculty
Students will receive personal instruction from a faculty comprised of research-active instructors who bridge the theory-practice gap that often occurs in education. Their passion and expertise will help you grow as a professional educator and life-long learner.
Admissions
The application process is simple and easy and an advisor can answer all your questions about program requirements and the admissions process.
Requirements
One year of professional experience in K-12 education
Application Materials
When you are ready to apply, please first review these application instructions. Then submit the following:
Official transcripts
One letter of recommendation from a direct supervisor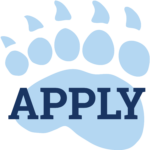 Contact Us
Have questions about earning your Graduate Certificate in Try on Leadership online with UMaine? Contact Amanda Cupps, UMaineOnline Advisor, at 207.581.5858 or at umaineonline@maine.edu.