| | | | | |
| --- | --- | --- | --- | --- |
| Format | Credit Hours | Tuition | Application Deadline | Test Requirements |
| 100% Online | 12 credits | $461/cr. in-state and $576/cr. out-of-state* | Rolling Admissions | None |
*This special e-tuition rate applies to out-of-state students enrolled in a UMaineOnline degree or certificate program.
Graduate Certificate in Human Nutrition
The University of Maine's online Graduate Certificate in Human Nutrition is rooted in nutrition science. By earning a certificate in Human Nutrition you can:
Deepen your knowledge of human metabolism and its relationship with nutrition
Explore emerging topics in sustainable food systems
Learn to assess the nutritional status of individuals and populations using up-to-date tools and methods
Use evidence-based nutrition intervention strategies to prevent and treat chronic disease
Understand the roles nutrients and supplements play in maintaining health through different stages of life
Review alternative practices such as homeopathy, herbal medicine, and dietary supplements and how they can integrate into conventional dietetic practices
Curriculum
Courses help you expand your understanding of the science behind nutrition and its effect on health across lifespans. You'll also become familiar with graduate-level work and create a pathway to earning a Masters of Science.
Courses
Choose four of the following courses (12 credits):
FSN 501: Advanced Human Nutrition (3 credits)
FSN 506: Nutritional Assessment (3 credits)
FSN 508: Nutrition & Aging (3 credits)
FSN 524: Responsible Design, Conduct and Analysis of Research (3 credits)
FSN 530: Integrative and Functional Nutrition (3 credits)
FSN 538: Fermented Foods & Probiotics (3 credits)
FSN 542: Sustainability, Nutrition, and Health (3 credits)
FSN 555: Organic & Natural Foods (3 credits)
FSN 603: Nutrient Changes in the Food System (3 credits)
Faculty
Our research-driven program is designed and taught by on-campus faculty who are passionate about the field of nutrition. They are experienced nutrition and health professionals who actively conduct research in nutrition education, human nutrient requirements over the lifespan, the effects of micronutrients, trace minerals and lipids on human health, and other nutritional issues. Their courses are developed using the latest evidence on nutrition and health to meet the needs of professionals working in health-related fields.
Admissions
Requirements
Bachelor's degree from an accredited college/university with a minimum GPA of 3.0 on a 4.0 scale
Two college-level courses in Chemistry (1 year)
One college-level course in Biology
One college-level course in Anatomy and Physiology
1 college-level introductory nutrition course
Application Materials
We have rolling admissions so you can apply and be accepted into the program at any time. The admission evaluation process begins once we've received all of your application materials. Before you apply, please review the application instructions. When you're ready to apply, please submit the following:
Official academic transcripts
An essay describing your motivation for obtaining a certificate in Human Nutrition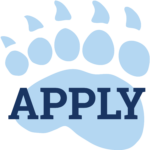 Careers
A certificate in Human Nutrition helps you become a credible resource in the relationship between diet and health. You'll gain the confidence to make decisions and give advice for a healthier lifestyle through nutritious food choices. Professionals in many fields can benefit from the knowledge they'll acquire with this certificate:
Current dietitians can explore new areas of study such as integrative and functional nutrition, gerontology, and sustainability and enhance their ability to work on research projects with nonprofit organizations or other institutions
Healthcare professionals (e.g., dentists, doctors, physician assistants, physical therapists, nurse practitioners, nurses) can emphasize the importance of nutrition in chronic disease prevention and treatment
Exercise physiologists and health educators can provide clients with a well-rounded approach to health and wellness
Foodservice professionals and managers can provide customers with healthier product options
This certificate doesn't prepare individuals to prescribe medical nutrition therapy (MNT) or treat chronic disease. If you're interested in becoming a registered dietitian and use medical nutrition as therapy, explore UMaine's dietetic internship program.
Contact Us
Have questions about earning your Graduate Certificate in Human Nutrition online with UMaine? Contact Amanda Cupps, UMaineOnline Advisor, at 207.581.5858 or at umaineonline@maine.edu.