Online M.Ed. in Special Education: Low Incidence Disabilities Concentration
*Check the Department of Education requirements for your state to determine if testing is required.
Online Master of Education in Special Education: Low Incidence Disabilities Concentration
UMaineOnline is ranked #35 in Best Online Master's in Education for Veterans by U.S. News & World Report.
The University of Maine's online Master of Education in Special Education with a Concentration in Low Incidence Disabilities prepares you to provide high-quality education to students with multiple and/or significant disabilities such as autism, physical/health impairments, and/or severe emotional/behavioral disorders. You'll learn how to use the latest evidence-based strategies to develop needs-appropriate curricula and create safe, inclusive, and culturally-responsive classrooms. By understanding how to apply best practices, you can provide students with the proper attention, assistance, and instruction to help them succeed.
Why UMaineOnline?
Earn your degree from anywhere. Our program is 100% online so you can learn when you want, wherever you are.
Learn from experienced faculty who are leaders in their field. Our faculty understand the challenges of special education professionals and conduct research in the areas they teach.
Same high-quality education as on-campus. Courses are designed and taught by on-campus faculty who are passionate about online teaching at Maine's only public research university. 
Develop skills to collaborate effectively. You will work with co-teachers, families, and other service providers and advance your connections within the field.
Experience multiple perspectives. We use case studies, simulations, and reflective exercises to prepare you for diverse settings.
---
Curriculum
Our curriculum explores every element of the special education environment. Throughout your coursework, you'll work closely with a faculty advisor to ensure the program meets your needs.
Students seeking certification in Maine are required to take SED 500: Adapting Instruction for Students with Disabilities (3 credits) and a multicultural course in addition to the program of study.
Note: You must be working with PK-12 students with disabilities in a public school setting in order to complete course requirements.
Core Courses
The following core courses are required (33 credits):
Note: Students seeking teacher certification will take SED 610: Internship in Special Education Teaching (6 credits).
---
Admissions
We have rolling admissions so you can apply and be accepted into the program at any time. However, the following dates are recommended:
Fall Semester: May 10
Spring Semester: November 1
Summer Semester: April 1
After these dates, your application will be considered for the following semester.
Transfer Credits
A maximum of 6 credits of graduate coursework from another institution or 12 credits from the University of Maine can be transferred into the student's program. Factors determining if credits can be transferred can include how recently the course was taken and its equivalency to courses in the program. However, graduate courses taken as an undergraduate cannot be transferred into the M.Ed. program. In order to be transferred, courses must be approved by the Special Education faculty during the application process.
Requirements
A bachelor's degree from an accredited college/university with a 3.0 cumulative GPA
A "B" or better in SED 302, SED 500, or equivalent course. Applicants can still be accepted as long as they complete the prerequisite coursework prior to enrolling in M.Ed. courses.
Current experience working or volunteering with students with disabilities in a K-12 classroom. Applicants without prior experience may be admitted but may be required to complete additional credit hours of field experience concurrent with course work.
Application Materials
The admission evaluation process begins once we've received all your application materials. Before you apply, please review the application instructions. When you're ready to apply, please submit the following:
Official academic transcripts

A 400 to 500-word essay describing your motivation for obtaining a concentration in Low Incidence Disabilities that demonstrates your writing skills and capacity for reflection

Evidence of

fingerprinting

and a completed background check

Proof of

teaching certification

if you currently hold a teaching license

CV or résumé
Applicants may be invited for a personal interview with the Special Education faculty.
Contact Us
Have questions about earning an M.Ed. in Special Education online with UMaine? Contact Amanda Cupps, UMaineOnline Senior Advisor, at 207.581.3452 or at amanda.cupps@maine.edu.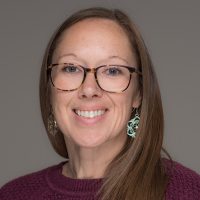 ---
Careers
The need for well-trained and knowledgeable special education teachers has never been greater. The demand for special education teachers is rising as children with disabilities are increasingly being identified earlier and more are being enrolled in special education programs.
According to the U.S. Bureau of Labor Statistics (BLS), employment of special education teachers is projected to grow 8% from 2020 to 2030 with about 38,600 openings per year. The median annual wage for special education teachers was $61,500 in May 2020, which was higher than the median annual wage for all occupations of $41,950.
The concentration can lead to Maine certification in Teacher of Severely Impaired Students (K-12) (286). Earning a certification in other states through this program may be very simple. Please visit your state's department of education for information or visit the United States Department of Education website. Specific information regarding Maine certification is available through the Maine Department of Education.
Graduates can also find opportunities outside the classroom as supervisors and administrators or in fields such as social work, health care, or therapy.
---
Faculty
Our faculty actively conduct research in effective special education practices giving them a depth of knowledge about the unique challenges experienced by those who work with students with disabilities. They are also leaders in institutions, such as the Maine Autism Institute for Education and Research, dedicated to improving the lives of those with special needs. Their passion and expertise will help you develop practical skills and grow as a professional educator.
---
NC-SARA Statement
This program will prepare students to be eligible for licensure within the State of Maine. Visit the UMS State Authorization & Licensure page to learn more about the licensure requirements in other states and territories, in addition to the contact information needed to inquire further into the licensure requirements associated with this program.
---