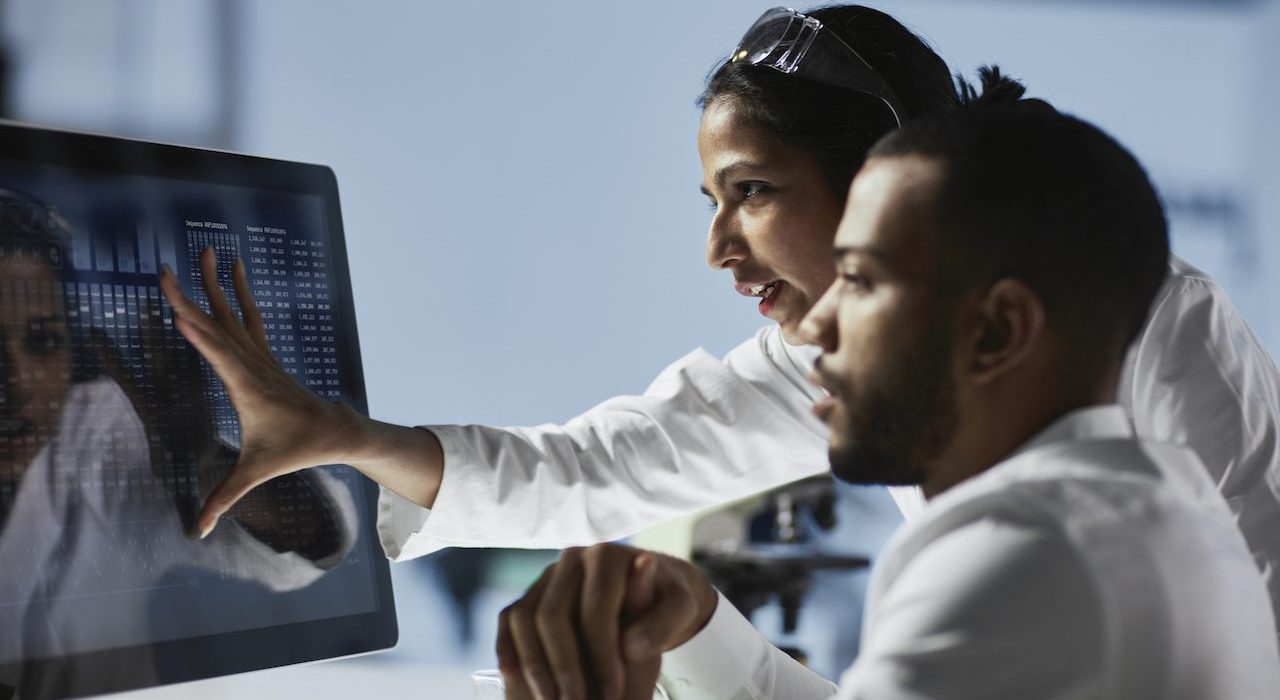 Online M.S. in Data Science and Engineering
Online Master of Science in Data Science and Engineering
The online M.S. in Data Science and Engineering trains students in the management, analysis, and visualization of large and complex data sets. In support of the interdisciplinary spirit of data science and engineering, the program is designed to accommodate students from a wide range of undergraduate degrees or other graduate degree backgrounds with options for specialization in different domains.
Graduates of this program will learn:
The different data sources, the data acquisition process, data types, data quality, and methods for cleaning
The issues impacting the efficient processing, representing, storing, managing, and retrieval of large amounts of data
How to leverage modern computational infrastructures and software tools to perform large-scale data analysis and machine learning
Common analytical tools, their methods, their effective use, and the strengths and limitations of each
The skills to effectively explore and present data to different audiences through visual and multimodal methods
Strategies for data security, curation, and preservation
The ethical issues, risks, and responsibilities related to data science
---
Numerous course paths exist for earning the M.S.in Data Science and Engineering. Many course selection variations exist based on the specific backgrounds and interests of each student and whether prerequisites have been met through previous coursework.
Applicants to the data science and engineering program should have at least one college-level statistics course in their background. Admitted students have the opportunity to become familiar with various data science, data mining, data engineering, business analytics, machine learning, and artificial intelligence topics. Computer programming, statistics germane to data science, and systems knowledge may be picked up as part of the program if applicants don't already have these foundations. Applicants with undergraduate degrees in computer science, engineering, math, and similar fields (i.e. those with two semesters of calculus and calculus-based statistics) have the opportunity to pursue higher-level machine learning and artificial intelligence fundamentals and theory courses along with applications of advanced AI methods addressing real-world problems. The multiple paths to graduation make the new program highly flexible in meeting individual student needs.
An advisor will help you select the courses that are best suited for you and your goals.
Courses
Students must complete 30 credits consisting of:
Required Course: DSE 510: Practicum in Data Science and Engineering (3 credits)
12-course credits from at least four of the five Theme Areas
15 further course credits from within the Foundation Courses, Theme Areas, or Domain Specializations
At least one course must include substantial practical experience. Options include:

SIE 589: Graduate Project (3 credits)
SIE 590: Information Systems Internship (3 credits)
Or a course from an approved list
A list of all of the courses that can be completed online can be found in the DSE Online Model Curriculum.
---
Admissions
Admission to the M.S. in Data Science and Engineering is competitive. In the admission process, the graduate faculty considers the potential of applicants to complete a program successfully and achieve a position of leadership in the private, public, or research sectors.
Requirements
A bachelor's degree from an accredited college/university
Undergraduate GPA of 3.0 or above (exceptions are considered on a case-by-case basis)
At least one college-level statistics course (applicants without this requirement may take an approved college statistics course prior to or made part of conditional or provisional admission)
Application Materials
The admission evaluation process begins once we've received all your application materials.  Potential students can apply and be accepted at any time, including right up to the week before classes begin. Before you apply, please review the application information and application instructions. When you're ready to apply, please submit the following:
An essay describing your motivations, life experiences, and ability to succeed in a graduate program
Official academic transcripts
Current resume with contact information for three professional references
Contact Us
Have questions about earning your M.S. in Data Science and Engineering online with UMaine? Contact Todd Cooley, UMaineOnline Advisor, at 207.581.3072 or at todd.cooley@maine.edu.
---
Careers
The private, public, and research sectors rely heavily on data science and engineering for analyzing and translating massive, complex, heterogeneous, and dynamic data into manageable forms; creating new information; and providing insights in order to better understand phenomena and guide decision-making. For businesses, governments, and academic institutions throughout Maine and beyond there is a growing need for a workforce well trained in exactly such skills.
---
Faculty
You'll learn from professors who conduct cutting-edge research and are internationally recognized for their expertise. Our faculty are passionate about online teaching and fostering thought-provoking virtual learning environments.
---