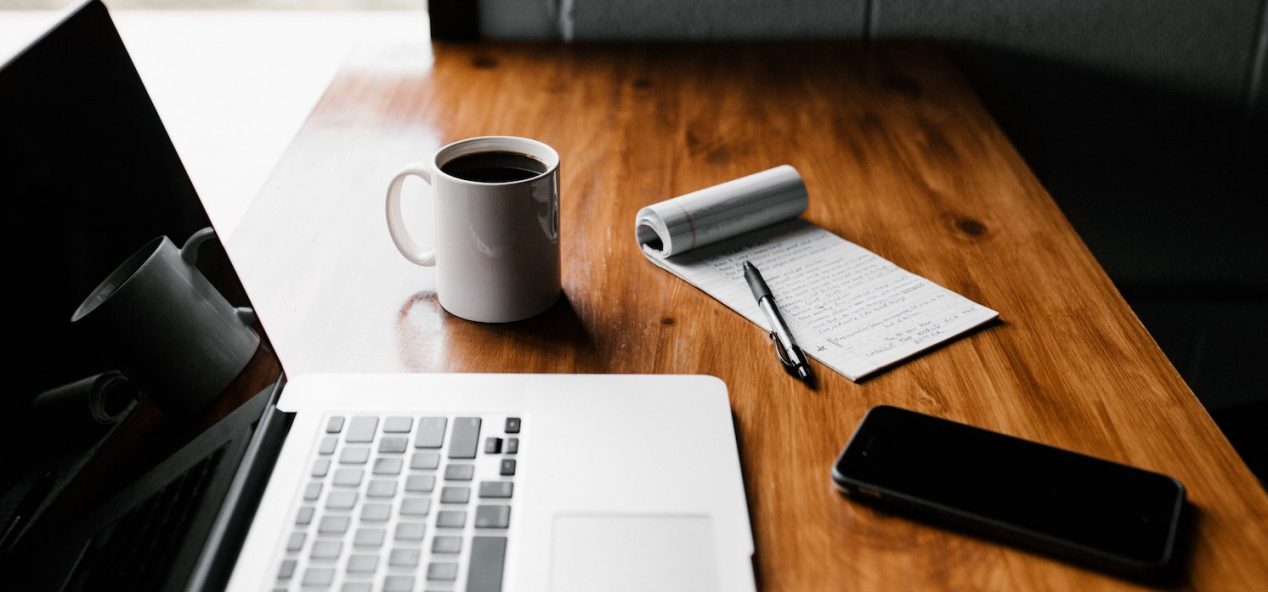 Start your adventure as a Black Bear by activating your accounts, getting your MaineCard, and more. 

Please note: IF you have ever been a student at one of the UMS campuses, your account is already active and you will NOT receive an Activation key.  If you have your MaineStreet ID and username and need help resetting your password, please go to accounts.maine.edu or contact UMS:IT at help@maine.edu. If you cannot remember your MaineStreet ID, please contact your online advisor. Your UMS Accounts will be vital to your connection and success at the University of Maine. UMS accounts include the UMaine Portal, Email, Brightspace, MaineStreet, and more. (Note that if you have been using @maine.edu, Mainestreet or Brightspace, then your account is ACTIVE.)
If you already have a UMS account, you can check to see if your maine.edu address and password are up to date and that your devices are registered on the University wireless network (Eduroam) before the start of the semester. To update your UMS account go to accounts.maine.edu. For information on registering your devices on the Eduroam wireless network on campus, go to wifi.maine.edu. 
Video on how to activate your UMS account.
We're Here to Help!

Our advising center can answer all of your questions about UMaineOnline Orientation. Call us at 207.581.5858 or email us at umaineonline@maine.edu. Setup an appointment today – we look forward to speaking with you!

NEW! MaineStreet Student Center
The Student Center offers the same functionality as the Classic Student Center, but with an improved interface that is user-friendly, easy to navigate, and mobile compatible so you can easily complete important tasks on your phone or tablet. 
The updated interface makes it easier than ever for you to view your grades and schedule, search and register for courses, create course planners, pay bills online, check your degree progress report, and much more.
To access the Student Center, visit your myCampus portal and click the brand new Student Center icon in the LaunchPad (see to the right). You can also navigate there by clicking the "Student Center" link under the MaineStreet menu in your myCampus portal.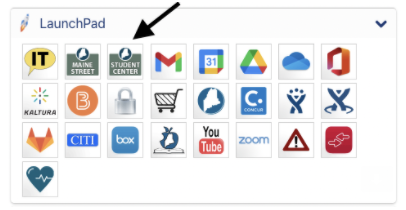 How to Forward @maine.edu to Personal Email
If you choose, you can forward your @maine.edu emails to a personal email, as to minimize the number of email accounts you need to check. All UMaine emails will be sent to your @maine.edu email after acceptance. This tutorial walks through the steps to forward your maine.edu email to another address.
The MaineCard is the official University of Maine ID. Eligible and valid cardholders include full or part-time students, faculty and staff. 
Online students enjoy the same benefits offered to our on-campus students. MaineCard is now mobile! Follow the instructions to obtain your MaineCard. If you do not have a smartphone, you may request a physical card at the MaineCard Office. You can visit The MaineCard Service Center webpage for more information about your MaineCard.

UMS People Search
The UMS People Search is available for locating the email addresses of administration, faculty, staff, and students within the University of Maine System. UMS email-users do not always use addresses that follow the common format (firstname.lastname@maine.edu). This tool can be useful in referencing a person's address when a more unique email address is used. 

Financial Terms and Conditions
All students must complete the Financial Terms and Conditions (FTC) before enrolling in classes at any campus of the University of Maine System. The FTC may be accepted by going to your MaineStreet Student Center and clicking on the Financial Terms and Conditions link in the "To Do List." The FTC is a legal agreement between the student/University of Maine System explaining the financial obligation of the student. Ensuring that students understand the financial commitment they are making when they register for courses is an important component of a student's financial literacy and is also required by the Federal Bureau of Consumer Protection.

Immunization Information (blended only)
If you are admitted to a program that requires that you come to campus, you will be required to submit immunization records.
---
Return to Graduate Student Orientation Home

Learn more about the technology you will need to use or will have access to. These resources include MaineStreet, Brightspace, Kaltura, and more.