| | | | | |
| --- | --- | --- | --- | --- |
| Format | Credit Hours | Tuition | Application Deadline | Test Requirements |
| 100% Online | 9 credits | $590/cr. in-state and out-of-state* | Rolling Admission | None |
*This special e-tuition rate applies to out-of-state students enrolled in a UMaineOnline degree or certificate program. Tuition rates for those not enrolled in a program/non-degree students can be found on Tuition & Fees.
Graduate Certificate in Interdisciplinary Disability Studies
The certificate program is a progressive 9 credit graduate-level curriculum in which individuals from a variety of disciplines and professional backgrounds can study with students and professionals from other fields to acquire specialized knowledge in disability theory, policy, and research.
Three online asynchronous courses examine disability theory, policy, and practices that address disability needs, rights and interventions. The Graduate Certificate in Interdisciplinary Disability Studies provides a valuable credential for those currently working in direct services (i.e., rehabilitation, nursing, social work or education); the creation of accessible environments and products (web designer, landscape architect, or engineer); or those interested in or involved with disability and human rights policy. The program is open to individuals who have obtained a baccalaureate degree, including those who seek only the certificate; individuals who want to study in one or more of the courses without seeking the certificate; and students currently matriculated in masters and doctoral programs.
A few examples of individuals who would benefit from this sequence of study in the certificate program include the following:
An engineer interested in crafting sporting equipment for adaptive kayaking and canoeing
An artist examining the changes in the depiction of people with disabilities in painting
An educator interested in progressive technology for educating students with disabilities in public education
A social worker interested in advocating for civil rights for marginalized populations including people with disabilities
A musician interested in studying alternative ways to perform to audiences who cannot hear
A student enrolled in graduate education in the professional fields, humanities, and all sciences who are interested in disability-related research and scholarship
Visit the Center for Community Inclusion and Disability Studies website for additional information.
Curriculum
The course sequencing is designed to allow a student to complete the graduate certificate in 12 months or less. Students complete the following three courses (9 credits) to obtain the Graduate Certificate in Interdisciplinary Disability Studies:
DIS 500: Contemporary Disability Theory (3 credits) (offered summer)
DIS 520: Disability: Advanced Interaction of Human Diversity and Global Environments (3 credits) (offered spring)
DIS 530: Disability Policy (3 credits) (offered fall)
Admissions
When you are ready to apply, please first review these application instructions. Then, complete your online application.
Faculty Contact:
Dr. Stephen F. Gilson, Graduate Coordinator and Professor of Interdisciplinary Disability Studies at 207.581.1263 (v) or email: stephen.gilson@umit.maine.edu.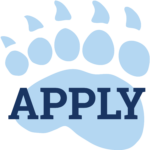 Students' Experience Earning Their Disability Studies Certificate Online
Contact Us
Have questions about earning your Graduate Certificate in Interdisciplinary Disability Studies online with UMaine? Contact Amanda Cupps, UMaineOnline Advisor, at 207.581.5858 or at umaineonline@maine.edu.
Faculty
All of the expert faculty members' profiles can be found by clicking on their names below.