Online Graduate Certificate in Interdisciplinary Disability Studies
Online Graduate Certificate in Interdisciplinary Disability Studies
The online Graduate Certificate in Interdisciplinary Disability Studies provides individuals from a variety of disciplines and professional backgrounds with specialized knowledge in disability theory, policy, and research. This program can lead to valuable knowledge and credentials for those currently working or desiring to work with disability as an element of human diversity such as the design of accessible environments and products, disability and human rights policy, or fashion for those who navigate using wheeled mobility.
For more information, visit the Center for Community Inclusion and Disability Studies website.
---
Curriculum
The curriculum consists of three online asynchronous courses that address disability needs, rights, and interventions. 
Core Courses
The following courses are required (9 credits):
DIS 500: Contemporary Disability Theory (3 credits) (Summer)
DIS 520: Disability: Advanced Interaction of Human Diversity and Global Environments (3 credits) (Spring)
DIS 530: Disability Policy (3 credits) (Fall)
---
Admissions
Requirements
Bachelor's degree from an accredited college or university
Application Materials
We have rolling admissions meaning you can apply and be accepted at any time. When you are ready to apply, please first review the application instructions. Then submit the following:
Official academic transcripts from all institutions attended
A brief 300-500 word essay
Current resume/CV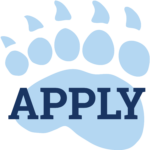 Faculty Contact:
Dr. Stephen Gilson, Graduate Coordinator and Professor of Interdisciplinary Disability Studies
stephen.f.gilson@maine.edu
207.581.1263
Contact Us
Have questions about earning your Graduate Certificate in Interdisciplinary Disability Studies online with UMaine? Contact Julie Roach, UMaineOnline Advisor, at 207.581.3154 (Mon/Wed) or 207.573.0417 (Tue/Thu/Fri), or at julie.a.roach@maine.edu.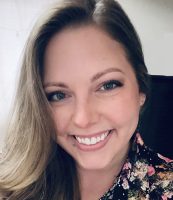 ---
Careers
According to ZipRecruiter, jobs in disability studies focus on areas such as creative education for diverse learning styles, accessible healthcare, biomedical engineering, accessibility in arts and performance, policy development in human rights, navigation, and communication accessibility. For example, a product designer may collaborate with a roboticist to craft innovative mobility equipment for mobility-impaired people who want to participate in productive activities and sports.
Who can use this certificate? 
Biomedical engineers want to learn about accessibility needs and technologies
Student Accessibility Services personnel want to enhance their understanding of access beyond what the ADA legislates
Rehab professionals (e.g. occupational and physical therapists, speech-language pathologists) want to learn about policy and accessibility strategies
Arts and performance professionals want to expand their offerings to people who do not consume these media in a typical manner.
Elected officials want to examine disability policy in detail.
Museum curators
Faculty wishing to study and /or teach disability studies content
Medical professionals desiring to improve the accessibility of their practices
DEI personnel
People who identify as disabled
Professionals desiring to improve the accessibility of their careers
---
---