| | | | | |
| --- | --- | --- | --- | --- |
| Format | Credit Hours | Tuition | Application Deadline | Test Requirements |
| 100% Online | 30 credits | $550/cr. in-state and out-of-state* | Rolling Admission | None |
*This special e-tuition rate applies to out-of-state students enrolled in a UMaineOnline degree or certificate program. Tuition rates for those not enrolled in a program/non-degree students can be found on Tuition & Fees.
Education Specialist in Instructional Technology
The University of Maine, in collaboration with the University of Southern Maine, and the University of Maine at Farmington is pleased to offer a 100% online Education Specialist in the field of Instructional Technology. This is an advanced degree for students to build upon work during a masters and to enhance their leadership skills and knowledge. Students must have completed a masters degree, in education or a related field, to be accepted to this program.
The Education Specialist (Ed.S.), formally called Certificate of Advanced Study (C.A.S.), in Instructional Technology will require a minimum of 30 credit hours to complete. The exact course of study will be planned in careful consultation with an academic advisor. We look forward to working with you as you define your new direction and grow as a professional and leader in the field of educational technology.
A minimum of 30 semester hours past a master's degree is required to earn the Ed.S. Coursework is taken at the 500/600 level. Students also are required to complete a capstone experience, such as an action research project or internship. All work for the Ed.S. must be completed within a six-year period.
Admissions
Requirements
Graduate GPA of 3.25 or above
Bachelors and graduate degree
Application Materials
When you are ready to apply, please first review these application instructions. Then submit the following:
Official transcript for earned bachelor's degree
Official transcript for earned master's degree
A 500-700 word statement describing the educational challenges you have encountered in your work, and how you think the Ed.S. program might help you overcome those challenges. You are encouraged to review the available course listings and mention a few specific courses from the instructional technology program, or other graduate areas, that would be relevant to the your goals.
One letter of recommendation from a current administrator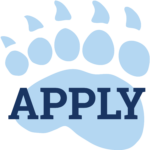 Contact Us
Have questions about earning your Ed.S. in Instructional Technology online with UMaine? Contact Dagmar Moravec, Director of Online Student Services, at 207.581.5858 or at umaineonline@maine.edu.
Resources for Current Students