Online Ed.S. in Instructional Technology
Online Education Specialist in Instructional Technology
A collaborative degree between the University of Maine, the University of Maine Farmington, and the University of Southern Maine.
The online Ed.S. in Instructional Technology prepares educators to create rich and meaningful learning experiences using the latest technology. Graduates of this program develop a depth of knowledge on how to design innovative environments that support diverse needs, devise strategies to seamlessly integrate technology to inspire learning and increase learner achievement, and understand technology's impact in an increasingly connected world.
Learning Outcomes
Demonstrate mastery of instructional design concepts, theories, and principles
Utilize relevant concepts, theories, and practices of instructional design to assess instructional design in varied contexts
Design and build original instructional content and services informed by instructional design concepts, theories, and principles
Develop project management, coaching, and mentoring skills to support independent and collaborative work
Demonstrate mastery of evidence-based and audience-specific approaches to instruction
---
Curriculum
Throughout your coursework, you'll work closely with a faculty advisor to develop a program of study that speaks to your interest and helps you meet your goals.
Courses
Students can choose 27 credits of coursework. Examples of courses include, but are not limited to:
To see additional EDT courses, visit online.umaine.edu/online-instructional-technology-graduate-course-descriptions.
Capstone
In lieu of a thesis, students will develop and implement an approved project that includes the following components: research review, application of research to practice, reflection, and a presentation.
---
Admissions
Requirements
Graduate degree from an accredited college or university
Graduate GPA of 3.0 on a 4.0 scale. 
Application Materials
We have rolling admissions so you can apply and be accepted into the program at any time. When you are ready to apply, please first review the application instructions. Then submit the following:
Current resume or CV
Official academic transcripts from all institutions attended
A 500-700 word statement describing the educational challenges you have encountered in your work and how you think the Ed.S. program might help you overcome those challenges. You are encouraged to review the available course listings and mention a few specific courses from the instructional technology program, or other graduate areas, that would be relevant to your goals
One letter of recommendation from a current administrator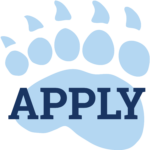 Contact Us
Have questions about earning your Ed.S. in Instructional Technology online with UMaine? Contact Todd Cooley, UMaineOnline Advisor, at 207.581.3072 or at todd.cooley@maine.edu.
---
Careers
According to ZipRecruiter, the average annual pay for an Instructional Technologist in the United States is $72,543 a year as of February 2022.
---
Faculty
Our collaborative model expands access to the best faculty from 3 campuses – the University of Maine, the University of Maine Farmington, and the University of Southern Maine. You'll learn from faculty who are experienced in using technology to transform learning and are passionate about online education.
---
Resources for Current Students
---
---