Graduate Certificate in Classroom Technology Integrationist
Graduate Certificate in Classroom Technology Integrationist
A collaborative certificate between the University of Maine, the University of Maine Farmington, and the University of Southern Maine
Click here for a list of program faculty.
Educators are increasing their use of technology across curriculum areas, and this certificate is designed to provide the knowledge and skills to integrate technology into teaching and learning. Learner outcomes will be around advancing student learning, creativity, and innovation in both face-to-face and virtual environments; design, development, and evaluation of authentic learning experience and assessment using contemporary tools; and finally learner outcomes will include global societal issues and responsibilities in the digital age.
Educational Objectives
Teachers use their knowledge of subject matter, teaching and learning, and technology to facilitate experiences that advance student learning, creativity, and innovation in both face-to-face and virtual environments.
Teachers design, develop, and evaluate authentic learning experiences and assessments incorporating contemporary tools and resources to maximize content learning in context and to develop the knowledge, skills, and attitudes identified in the International Society of Educational Technology (ISTE) student standards.
Teachers understand local and global societal issues and responsibilities in an evolving digital culture and exhibit legal and ethical behavior in their professional practices.
All work is based on national ISTE standards and profiles.
Visit the Graduate School Catalog for a course list and additional information.
Online and Engaged
All programs offered through the collaborative Instructional Technology programs are 100% online. As a faculty team, we have designed the courses to expect a high level of interaction and participation in an ongoing format. Many of our courses utilize synchronous video-conferencing sessions to encourage collaboration, discussion, and peer-networking. We value the diverse backgrounds of the students in the program and encourage dynamic discussion and peer feedback from these various perspectives to enrich the learning experience. We expect consistent engagement with current research, course readings and online materials, and clear communication with the faculty member.
---
Students' Experience Earning Their Classroom Technology Integrationist Certificate Online
---
Curriculum
The certificate program includes one required course and three electives for a total of 12 credits. Courses will be offered annually:
Core Course
EDT 520: Methods of Teaching with Computer Technology (3 credits)
Electives
9 credits of Innovative Educator Electives (potential titles below):
Note: a student may complete both certificate programs. To do so, they must apply to each certificate, and complete the associated 12-credits of course work. A course may not be double counted towards both certificates.
---
Admissions
When you are ready to apply, please first review these application instructions. Then, complete your online application.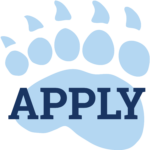 Contact Us
Have questions about earning your Graduate Certificate in Classroom Technology Integrationist online with UMaine? Contact Dagmar Moravec, Director of Online Student Services, at 207.581.5858 or at umaineonline@maine.edu.
---
Careers
A Classroom Technology Integrationist Certificate is perfect for teachers that want to be more effective and marketable without the time and investment of a master's degree. School Technologists and others who consult in an educational setting will find this certificate program a valuable addition to your academic and professional development.
---
Resources for Current Students
---
---