Graduate Certificate in Geographic Information Systems
Graduate Certificate in Geographic Information Systems
Geographic Information Systems has become a common information management and analysis tool used across many academic disciplines, government agencies and businesses.  Students from diverse backgrounds may advance their career potential by building knowledge in this area. Practitioners in business, industry, and government may be interested in acquiring base skills in this area to keep up with changing information technology in their work environment. The graduate certificate program is designed to provide a foundation in key aspects of geographic information systems. The demand for specialists with geographic information systems (GIS) and related geospatial information technology backgrounds continues to expand.
The Graduate Certificate in Geographic Information Systems is available to those students who complete fifteen credits of required courses under the MS Spatial Informatics graduate degree program.
All of the required courses should be available to the student through distance technologies at least once within any two-year period. Students may, as a general rule, view class videos and accomplish assignments at any time throughout a week in any of the offered program courses and have the weekly opportunity (or requirement) to participate in a one to two hour "live" discussion session at a mutually convenient time for distance class members prior to due dates for weekly assignments.
---
Curriculum
The Graduate Certificate in Geographic Information Systems requires completion of a minimum of 15 credits of coursework.
Core Courses
The fifteen credits of coursework must include the following three core courses:
SIE 509: Introduction to Geographic Information Systems (3 credits)
SIE 557: Database System Applications (3 credits)
SIE 510: GIS Applications (3 credits)
Electives
The remaining 6 credits may be selected from among the following set of courses:
SIE 505: Formal Foundations for Information Science (3 credits)
SIE 507: Information Systems Programming (3 credits)
SIE 512: Spatial Analysis (3 credits)
SIE 515: Human-Computer Interaction (3 credits)
SIE 525: Information Systems Law (3 credits)
SIE 550: Design of Information Systems (3 credits)
SIE 555: Spatial Database Systems (3 credits)
SIE 558: Real-Time Sensor Data Streams (3 credits)
Only courses in which the student obtained a grade of B or higher count towards the completion of the Geographic Information Systems Graduate Certificate.
---
Admissions
Students can apply to transfer up to 3 credits of graduate course work into the GIS Graduate Certificate, except for the three core courses, which must be taken at the University of Maine. The GIS Certificate Coordinator must approve such transfer credits after assessing whether they are appropriate or not.
Requirements
Students to be admitted into the Geographic Information Systems Certificate must hold an undergraduate degree and have a cumulative undergraduate GPA of 3.0 or higher.
Application Materials
Candidates must submit a transcript of their undergraduate degree and essay.
When you are ready to apply, please first review these application instructions. Then, complete your online application.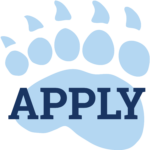 Contact Us
Have questions about earning your Graduate Certificate in Geographic Information Systems online with UMaine? Contact Richard Roberts, UMaineOnline Advisor, at 207.581.5858 or at umaineonline@maine.edu.
---
Careers
The Graduate Certificate in Geographic Information Systems may help jump-start continuation in a Masters Program or advance your career in any field that makes daily use of digital mapping, location tracking technologies and GIS. Among such fields include:
Cartography and Digital Mapping
Urban and Regional Planning
Transportation and Utilities
Environmental Resource Planning and Management
GIS professionals find work in federal and state agencies though the vast majority of careers are found in engineering, planning consultancy, architectural, and technology firms.
---
Faculty
While all the faculty members in the School of Computing and Information Science may contribute to teaching and research in any of its academic units, the core Information Systems faculty members include:
For detailed background, research and contact information on other professors in the School, please see Faculty and Staff.
Among the key knowledge advancement interests of the faculty include the following:
Harlan Onsrud: information system legal and ethical issues, combined technological and legal approaches in addressing access, security, privacy, and intellectual property issues
Max Egenhofer: geographic database systems, spatial reasoning, formalizations of spatial relations; user interface design, spatial query languages
Nicholas Giudice: perception, cognitive neuroscience, human factors engineering, neurocognitive engineering, multimodal interaction, and spatial cognition
Torsten Hahmann: spatial informatics, knowledge representation, artificial intelligence, logic, ontologies of space and time, modular and hierarchical ontologies
Silvia Nittel: spatial database systems, geosensor networks, data streaming, decentralized spatial computing
See a detailed list of faculty members at Faculty and Staff.
---