Online Graduate Certificate in Geographic Information Systems
Online Graduate Certificate in Geographic Information Systems
A geographic information system (GIS is being used by thousands of organizations in various fields to make maps that communicate, analyze, and solve problems. The online Graduate Certificate in Geographic Information Systems provides a foundation in key aspects of geographic information systems. Students from diverse academic and professional backgrounds may advance their career by acquiring GIS skills and keeping up with changing information technology in their work environment.
---
Curriculum
Core Courses
The following courses are required (12 credits):
SIE 507: Information Systems Programming (3 credits)
SIE 509: Introduction to Geographic Information Systems (3 credits)
SIE 510: GIS Applications (3 credits)
SIE 557: Database System Applications (3 credits)
---
Admissions
Requirements
Bachelor's degree from an accredited college or university or a four-year international equivalent.
Undergraduate GPA of 3.0 on a 4.0 scale. Exceptions are considered on a case-by-case basis.
Application Materials
We have rolling admissions so you can apply and be accepted into the program at any time. When you are ready to apply, please first review the application instructions. Then submit the following:
Current resume or CV
Official academic transcripts from all institutions attended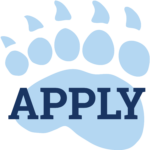 Contact Us
Have questions about earning your Graduate Certificate in Geographic Information Systems online with UMaine? Contact Todd Cooley, UMaineOnline Advisor, at 207.581.3072 or at todd.cooley@maine.edu.
---
Careers
The demand for specialists with geographic information systems (GIS) and related geospatial information technology backgrounds continues to expand. According to EdFlō: "The U.S. government predicts Geographic Information System will be in high demand over the next decade, with annual salaries of $70,000. The Bureau of Labor Statistics predicts growth of 35% a year, with a shortage of trained people to fill the jobs. Currently, the geoservices industry is valued at $270 billion and employs over 500,000 people."
Notable Companies Employing Alumni
Bureau of Land Management
U.S. Forest Service
Maine State Department of Transportation
---
Faculty
While all the faculty members in the School of Computing and Information Science may contribute to teaching and research in any of its academic units, the core GIS faculty members include:
For detailed background, research, and contact information on other professors in the School, please see Faculty and Staff.
---