| | | | | |
| --- | --- | --- | --- | --- |
| Format | Credit Hours | Tuition | Application Deadline | Test Requirements |
| Blended | 36 credits | $550/cr. in-state and out-of-state* | Rolling Admission | Passing Praxis Core score |
*This special e-tuition rate applies to out-of-state students enrolled in a UMaineOnline degree or certificate program. Tuition rates for those not enrolled in a program/non-degree students can be found on Tuition & Fees.
Master of Arts in Teaching - Secondary Education
Are you interested in a career in education? The University of Maine's Master of Arts in Teaching (MAT) program prepares those holding an undergraduate degree to be tomorrow's teachers.
The MAT is a master's and certification program offering secondary school (grades 7–12) concentrations in English, social studies, life science, physical science, math, and world languages.
The full-time program begins in May and leads to a master's degree the following July. Part-time study in an individualized program also is available.
Format
The MAT is a blended program. A majority of MAT classes are held online. Low-residency required for in-school placements and student-teaching practicums within the Orono, ME or Portland, ME surrounding areas, with both mentor teachers and faculty supervision.
Curriculum
The MAT program is 36 credits and can be completed in 15 months with full-time participation — May through the following summer — or part time in an individualized program of study. A full-time program of study includes:
Initial Summer Session
EHD 590: Social Context of Education (online)
EHD 504: Teaching and Assessing for Student Learning (online)
SED 500: Adapting Instruction for Students with Disabilities (online)
EHD 301: Classroom-Based Prevention and Intervention (online)
Fall Semester
EHD 657: Educational Practicum (in-school setting)
One of ESS 441, ESC 452, EMA 405, or MLC 566 (on-campus, evening class) or ERL 440 and EDW 472 (for English teachers)
Spring Semester
EHD 693: Educational Internship (in-school setting)
EDT 520: Technology in Education (online)
Final Summer Session
ERL 537: Literacy Across the Curriculum (online)
In addition, MAT students will complete six credit hours of content-specific course work. Content course work can be completed online or on campus depending on College of Liberal Arts and Sciences offerings.
The MAT path of study will result in 24 credit hours of education requirements, six credit hours of content requirements, and six credit hours of student teaching.
Careers
No matter your education career goals, the MAT from UMaine will help you achieve them. Our alumni teach subjects ranging from social studies to English to math and science at schools throughout Maine and beyond. We prepare passionate teachers to make a difference in their communities and in the lives of their students.
Contact Us
Have questions about earning your MAT online with UMaine? Contact Amanda Cupps, UMaineOnline Advisor, at 207.581.5858 or at umaineonline@maine.edu.
Admissions
Applications are processed through UMaine's Graduate School. Applications are accepted on a rolling or ongoing basis.
Requirements
A bachelor's degree, 3.0 GPA, and passing Praxis Core score are required for admission to the MAT program.
Application Materials
When you are ready to apply, please first review these application instructions. Then, complete your online application along with three letters of recommendation.
For additional information regarding admission to this program, please contact:
Bryan Silverman, Lecturer in Curriculum, Assessment and Instruction (207.581.3651, bryan.silverman@maine.edu)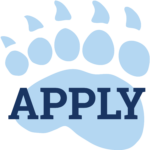 Out-of-State Certification and Licensure
Out-of-State Students: This online degree, when completed outside of Maine, does not lead to a Maine Teaching Certificate. Successful completion of this program by itself does not lead to certification or licensure in any state. It is the student's responsibility to determine individual state requirements for teacher certification or licensure. Please refer to the U.S. Department of Education for the contact information needed to determine teacher certification or licensure requirements for each individual state. Please be advised that states change their policies from time to time and students are advised to check regularly with their state regulatory agencies' policies and procedures relating to licensure. Further, a criminal record may prevent an applicant from obtaining licensure, certification, or employment in this field of study.