MAT – Secondary Education
Master of Arts in Teaching – Secondary Education
UMaineOnline is ranked #35 in Best Online Master's in Education for Veterans by U.S. News & World Report.
The MAT – Secondary Education is an accelerated teacher licensure program that prepares students for initial teacher certification. The program offers secondary school (grades 7–12) concentrations in English, Social Studies, Life Science, Physical Science, Math, and World Languages.
Council for the Accreditation of Educator Preparation (CAEP) accredited program.
Format
The MAT is a blended program with a low-residency requirement meaning that students may be required to come to campus in Orono, ME. A majority of MAT classes are held online, however,  in-school placements and student-teaching practicums will take place within the Orono, ME or Portland, ME surrounding areas, with both mentor teachers and faculty supervision.
---
Curriculum
The MAT can be completed full-time in 15 months, starting in May and ending the following Summer term, or part-time in an individualized program of study over a longer period of time. 
Education Requirement Courses
The following courses are required (21 credits):
EDT 520: Technology in Education (3 credits)
EHD 501: Social Context of Education (3 credits)
EHD 504: Teaching and Assessing for Student Learning (3 credits)
EHD 511: Classroom-Based Prevention and Intervention (3 credits)
ERL 537: Literacy Across the Curriculum (3 credits)
SED 500: Adapting Instruction for Students with Disabilities (3 credits)
One teaching methods class in their content area:

EMA 505: Special Topics in Mathematics Education (3 credits)
ERL 541: Methods of Teaching English in the Secondary School (3 credits)
ESC 552: Special Topics in Science Education (3 credits)
ESS 551: Teaching Social Studies in the Secondary School (3 credits)
MLC 566: The Teaching of Modern Languages (3 credits)
Content-Specific Courses
English
Life Science
Math
Physical Science
Social Studies
World Languages
Student Teaching
The following courses are required (9 credits):
EHD 657: Educational Practicum (in-school setting) (3 credits)
EHD 693: Educational Internship (in-school setting) (6 credits)
---
Admissions
Applicants are encouraged to apply by March 1st to start the program during the Summer semester. It is possible to start during other semesters, but this may extend degree completion beyond one year. 
Requirements
Bachelor's degree from an accredited college or university
An undergraduate GPA of a 3.0 on a 4.0 scale
Passing Praxis Core score
Application Materials
We have rolling admissions so you can apply and be accepted into the program at any time. When you are ready to apply, please first review the application instructions. Then submit the following:
Official academic transcripts from all institutions attended
Copy of Praxis Core scores
Three letters of recommendation
Current resume/CV
Brief 300-500 word essay
Applicants with a GPA lower than a 3.0 should include a brief essay detailing their suitability for the program including explaining any extenuating circumstances or subsequent areas of growth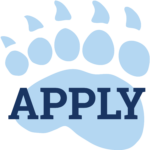 Contact Us
Have questions about earning your MAT online with UMaine? Contact Amanda Cupps, UMaineOnline Senior Advisor, at 207.581.3452 or at amanda.cupps@maine.edu.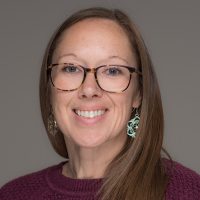 ---
Careers
Our alumni teach at schools throughout Maine and beyond. We prepare passionate teachers to make a difference in their communities and in the lives of their students.
According to the U.S. Bureau of Labor Statistics (BLS), employment of high school teachers is projected to grow 8% from 2020 to 2030 with about 77,400 openings per year. Employment of middle school teachers is projected to grow 7% from 2020 to 2030 with about 48,400 openings per year. The median annual wage for middle and secondary teachers was $61,320-$61,820 in May 2020, which was higher than the median annual wage for all occupations of $41,950.
---
Faculty
College of Education and Human Development faculty have expertise in a variety of educational disciplines and contexts, from social studies and STEM education to rural and urban school settings. In addition, content-specific classes taken through the College of Liberal Arts and Sciences are taught by faculty with years of experience and knowledge in their fields. For a complete list of the Education and Human Development Faculty, visit their website.
---
NC-SARA Statement
This program will prepare students to be eligible for licensure within the State of Maine. Visit the UMS State Authorization & Licensure page to learn more about the licensure requirements in other states and territories, in addition to the contact information needed to inquire further into the licensure requirements associated with this program.
---