Online Graduate Certificate in Digital Curation
Online Graduate Certificate in Digital Curation
The online Graduate Certificate in Digital Curation teaches students how to acquire, organize, present, and preserve information and culture in the age of new media and the Internet. Whether you work in an archive, museum, library, studio, business, doctor's office, or government office, you'll be able to preserve digital assets ranging from videotapes to photographs to textual records.
For more information, visit the Digital Curation website.
---
Students' Experience Earning Their Digital Curation Certificate Online
---
Core Courses
The following courses are required (12 credits):
DIG 500: Introduction to Digital Curation (3 credits)
DIG 510: Metadata (3 credits)
DIG 540: Digital Collections and Exhibitions (3 credits)
DIG 550: Digital Preservation (3 credits)
Electives (optional)
Choose one course from the following (3 credits):
COS 530: Introduction to Cybersecurity (3 credits)
DIG 580: Digital Curation Internship (3 credits)
EDT 520: Digital Age Teaching and Learning Methods (3 credits)
EDT 528: Designing Networks to Optimize Learning (3 credits)
EDT 543: Advanced Instructional Design (3 credits)
EDT 545: Legal, Ethical and Security Issues in Educational Technology (3 credits)
EDT 550: Assessment in the 21st Century Classroom (3 credits)
EDT 560: Applying Technology to Assessment in Education (3 credits)
EDT 561: Technology-Supported Inquiry-Based Teaching and Learning (3 credits)
HTY 597: Field Work in Historical Institutions (3 credits)
INT 598: Pop! Tech: The Impact of Technology on Society (3 credits)
MSE 497: Independent Study in Museum Studies/Museum Education (1-3 credits)
NMD 597: Independent Study in New Media (3 credits)
SIE 525: Information Systems Law (3 credits)
SIE 558: Real-time Sensor Data Streams (3 credits)
SIE 590: Information Systems Internship (3 credits)
---
Admissions
Requirements
Bachelor's degree from an accredited college or university or a four-year international equivalent.
Application Materials
We have rolling admissions so you can apply and be accepted into the program at any time. When you are ready to apply, please first review the application instructions. Then submit the following:
Current resume or CV
Official academic transcripts from all institutions attended
A 3-5 paragraph statement describing the digital curation challenges you have encountered in your past or future life/work, and how you think our program might help you overcome those challenges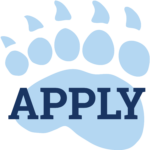 Contact Us
Have questions about earning your Graduate Certificate in Digital Curation online with UMaine? Contact Todd Cooley, UMaineOnline Advisor, at 207.581.3072 or at todd.cooley@maine.edu.
---
Careers
The demand for professionals who can properly conserve and restore assets is growing. According to the U.S. Bureau of Labor Statistics (BLS), the overall employment of archivists, curators, and museum workers is projected to grow 19 percent from 2020 to 2030, much faster than the average for all occupations. About 4,900 openings for archivists, curators, and museum workers are projected each year, on average, over the decade. And as of 2020, the median pay is $52,140 annually.
Notable Companies Employing Alumni
US House of Representatives, Washington, DC
International Court of Justice, The Hague, The Netherlands
Library of Congress, Washington, DC
Harvard Archives, Cambridge, MA
University of South Africa, Pretoria, South Africa
US Naval Undersea Museum, Kingston, WA
Walter Reed National Military Medical Center, Bethesda, MD
Colby College, Waterville, ME
Maine State Archives, Augusta, ME
---
Faculty
The program draws from faculty expertise in a range of disciplines, including new media, history, art history, computer science, and library science. UMaine's Digital Curation faculty are renowned in the field for groundbreaking research and publications, including the first academic book on digital preservation, and have earned grants from the National Endowment for the Humanities (NEH), the National Endowment for the Arts (NEA), and other foundations for their cutting-edge research in the field. 
The following UMaine faculty members are contributors to the Digital Curation program:
---