Online Interprofessional Graduate Certificate in Gerontology
Online Interprofessional Graduate Certificate in Gerontology
The online Interprofessional Graduate Certificate in Gerontology is designed to increase the knowledge, skills, and abilities of health and human service professionals who provide care to older adults in a variety of settings. Graduates will be able to:
Demonstrate knowledge of social, behavioral, cultural, and health-related issues experienced by the growing population of older adults and their caregivers
Promote health, functionality, and quality of life of older adults through education
Incorporate ethical principles in the provision of services for older adults and their caregivers
Advocate for improved health and human services for older adults and their caregivers, grounded in knowledge of aging-related health policy and effective programs
For more information, visit the Interprofessional Graduate Certificate website.
---
Curriculum
Core Courses
The following courses are required (9 credits):
GRN 500: Opportunities and Challenges of Aging (3 credits) 
GRN 501: Life Transitions and Health in Aging (3 credits)
GRN 502: Interprofessional Care of Older Adults in Diverse Settings (3 credits)
Required courses do not have to be taken sequentially.
---
Admissions
Requirements
Bachelor's degree from an accredited college or university (Special admission can be requested by those with substantial related experience without a bachelor's degree)
Minimum undergraduate GPA of a 2.75 on a 4.0 scale
Application Materials
We have rolling admissions meaning you can apply and be accepted at any time. When you are ready to apply, please first review the application instructions. Then submit the following:
Current resume or CV
Official academic transcripts from all institutions attended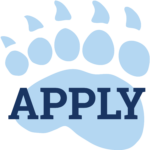 Faculty Contact
Lenard W. Kaye, DSW, Ph.D., Director, UMaine Center on Aging, Professor,
UMaine School of Social Work, Camden Hall
25 Texas Avenue, Bangor, ME 04401-4324 
207.262.7922 
len.kaye@maine.edu
Contact Us
Have questions about earning your Graduate Certificate in Gerontology online with UMaine? Contact Julie Roach, UMaineOnline Advisor, at 207.581.3154 (Mon/Wed) or 207.573.0417 (Tue/Thu/Fri), or at julie.a.roach@maine.edu.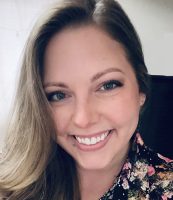 ---
Careers
Certificate alumni hold positions in older adult-serving health and human service organizations as executive administrators, managers, supervisors, care managers, and clinicians, as well as geriatrics and gerontological educators and researchers.
---