Graduate Certificate in Positive Behavior Intervention and Support: RTI for Behavior
Graduate Certificate in Positive Behavior Intervention and Support: RTI for Behavior
Response to Intervention (RTI) is a model that focuses on research-based methods of prevention and intervention combined with data-based decision making to improve student behavioral and academic outcomes. The purpose of this certificate is to provide a sequence of courses that prepares school personnel to lead the development, implementation, evaluation, and sustainability of a three-tiered continuum of behavioral support and intervention in school settings.
This certificate program will provide a sequence of coursework based on a three-tier service delivery model consistent with requirements of federal and state law. Students will have the knowledge and skills to provide support to students with intensive behavioral needs, provide leadership to their schools, serve as "coaches" in supporting school implementation in their schools.
What You'll Learn
Graduates of this 9-credit certificate program will be able to:
Describe the theoretical foundations of Response to Intervention for Behavior and Positive Behavioral Intervention and Support, with an emphasis on the prevention and positive practices
Apply the principals of implementation science to the development of multi-tiered service delivery
Understand, from a longitudinal perspective, the key developmental and environmental factors that contribute to the development of prosocial and antisocial behavior
Organize a continuum of research-based practices within a school-wide system that addresses students' social/behavioral needs across three tiers of intervention
Use scientifically validated PBIS protocols and procedures to conduct program evaluation and data-based decision making
Provide leadership to schools seeking to develop, implement, evaluate, and sustain RTI-B.
Visit the Graduate Catalog for additional information about this Certificate.
---
Curriculum
Core Courses (9 credits)
It is recommended that courses be taken in sequence but not required.
SED 581: Response to Intervention for Behavior: School-wide Prevention (3 credits) (offered fall)
SED 582: Response to Intervention for Behavior: Targeted Intervention (3 credits) (offered spring)
SED 583: Response to Intervention for Behavior: Individualized Interventions (3 credits) (offered summer)
---
Admissions
Requirements
Applicants must hold a bachelor's degree.
Application Materials
When you are ready to apply, please first review these application instructions. Then, complete your online application. The certificate application (including an essay and resumé), and official transcripts are required.
Inquiries regarding application procedures should be directed to Jo Ellen Carr, by email joellen.carr@maine.edu or by phone 207.581.2444.
Faculty Contact:
Dr. A. James Artesani (arthur.artesani@maine.edu)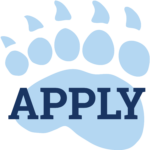 Contact Us
Have questions about earning your Graduate Certificate in Positive Behavior Intervention and Support: RTI for Behavior online with UMaine? Contact Amanda Cupps, UMaineOnline Advisor, at 207.581.5858 or at umaineonline@maine.edu.
---