Online M.Ed. in Instructional Technology
Online Master of Education in Instructional Technology
UMaineOnline is ranked #35 in Best Online Master's in Education for Veterans by U.S. News & World Report.
A collaborative degree between the University of Maine, the University of Maine Farmington, and the University of Southern Maine.
The University of Maine's Master of Education in Instructional Technology is a 100% online program that prepares educators to create rich and meaningful learning experiences using the latest technology. Graduates of this program develop a depth of knowledge on how to design innovative environments that support diverse needs, devise strategies to seamlessly integrate technology to inspire learning and increase learner achievement, and understand technology's impact in an increasingly connected world.
Students not only gain expertise, they learn how to research and use new technology as it emerges to become leaders in implementing technology-enhanced learning experiences.
Online and Engaged
100% online so you have the flexibility to learn when and where you want
Attend interactive live meetings, guest speakers, and demonstrations from anywhere
Courses use the latest in technology so you not only learn about effective instructional practices but experience them as a student
Smaller class sizes help you build relationships with our faculty and other students to build your professional learning network and be part of an active community of other passionate educators
Learning Outcomes
Learning Environments: How do educators leverage technology to create environments that support the development of diverse skills, and emphasize challenging learning experiences?
Teaching and Learning: How can technology enhance teaching and learning partnerships that support and promote innovative models of deeper learning?
Digital Citizenship: How can educators promote an understanding of the social, ethical, and legal issues and responsibilities related to a globally connected society?
Professional Practice: How can educators develop and model pedagogical and andragogical principles of learning to promote professional growth and practice in a globally connected society?
Leadership: How can educators align vision, implementation, and practice to foster learning enhanced by technology?
---
Students' Experience Earning Their M.Ed. in Instructional Technology Online
---
Curriculum
With a variety of electives to choose from and a flexible course load, you're in control of the way you earn your degree. You'll work with an experienced advisor to select the courses and electives that best meet your goals.
Core Courses
The following core courses are required (21 credits):
EDT 520: Digital Age Teaching and Learning Methods (3 credits)
EDT 531: Studio in Computing for Learning (3 credits)
EDT 540: Instructional Design and Project Management (3 credits)
EDT 559: Organizational Leadership for Educational Technology (3 credits)
EHD 510: Introduction to Educational Research (3 credits)
Technology for All Learners – choose one of the following:
Capstone

EDT 657: Educational Practicum (3 credits)
Electives
Choose four electives (12 credits). Your advisor can also help you choose electives outside of the M.Ed. in Instructional Technology program. Some elective options are:
---
Admissions
We have rolling admissions so you can apply and be accepted into the program at any time. However, the following dates are recommended:
Fall: July 15
Spring: December 1
Summer: April 15
We recommend speaking with an advisor about program requirements, the admissions process, and the best time to submit an application before applying to the program.
Requirements
A bachelor's degree from an accredited college/university
Undergraduate GPA of a 3.0 or higher (less than a 3.0 will be considered on a case-by-case basis)
Application Materials
The admission evaluation process begins once we've received all your application materials. Before you apply, please review the application instructions. When you're ready to apply, please submit the following:
An essay describing your motivation for obtaining an M.Ed. in Instructional Technology
Résumé detailing your professional experience
Official academic transcripts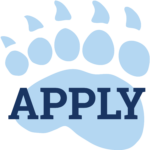 Contact Us
Have questions about earning your M.Ed. in Instructional Technology online with UMaine? Contact Todd Cooley, UMaineOnline Advisor, at 207.581.3072 or at todd.cooley@maine.edu.
---
Careers
Technology's role in communication and learning is growing. As it continues to expand, so does the need for professionals who can skillfully integrate technology into K-12 and higher education classrooms, museums, training for businesses and government organizations, and more. This program prepares you for careers such as:
Technology Integrator
Educational Technologist
Instructional Designer
Educational Technology Consultant
Corporate Training Designer
Online Learning Specialist
Students can apply earned course credit toward the Maine Department of Education 680 (Computer Teacher) endorsement through this program.
Notable Companies Employing Current Students and Alumni
The University of Vermont Medical School
Harvard Business School
The Jackson Lab
Maine School Districts 
---
Faculty
Our collaborative model expands access to the best faculty from 3 campuses – the University of Maine, the University of Maine Farmington, and the University of Southern Maine. You'll learn from faculty who are experienced in using technology to transform learning and are passionate about online education.
---
Resources for Current Students
---
---