M.Ed. in Curriculum, Assessment, and Instruction
Master of Education in Curriculum, Assessment and Instruction
The University of Maine's online Masters in Curriculum, Assessment, and Instruction teaches you how to use research-based knowledge, field-tested experience, and the latest technology to meet the changing needs of students and schools. You'll learn equitable and socially just instructional practices and curriculum development strategies that meet the needs of a diverse classroom.
Our cooperative program is designed by educators for educators and allows you to choose concentrations where you'll have the greatest impact within a flexible online experience.
Why UMaineOnline
Earn your degree from anywhere. Our program is 100% online so you can learn when you want, wherever you are.
Same high-quality education as on-campus. Courses are designed and taught by on-campus faculty who are passionate about online teaching.
Learn from experienced faculty who are leaders in their field. We're the largest provider of undergraduate and graduate professional education programs and educational policy research in Maine.
We keep our classes small. Smaller class sizes encourage debate, inquiry, and discussion based on real experiences and current issues.
We're nationally recognized. Our online graduate education program is ranked #147 in Best Online Master's in Education Programs by U.S. News & World Report.
---
Curriculum
Our curriculum is designed with professional educators in mind. Core and action research courses explore the foundations of curriculum, assessment, and instruction and our concentrations allow you to specialize in an area that speaks to your interests and helps you meet your goals. Throughout your coursework, you'll work closely with a faculty advisor to ensure the program meets your needs.
Core Courses
The following core courses are required (12 credits):
Action Research Courses
Students complete an action research project in lieu of a thesis. The project is required and is considered part of the core. Generally completed during your final year of study, the project showcases the skills you've gained over the course of the program. These courses will guide you through the project. (6 credits)
Concentrations
Students can design their own concentration or choose an existing online graduate certificate. (15 credits)
Certificates as Concentrations (9-15 credits)
For certificate programs that are fewer than 15 credits, students will work with an advisor to select additional courses in addition to those offered in the certificate program to meet the required 15 credits. Graduate certificates that can be used as concentrations are:
Note: Certificate programs require a separate application. However, application fees are waived for students currently enrolled in the M.Ed. in Curriculum, Assessment and Instruction program. An advisor can answer any questions you may have about additional admission requirements for certificate programs.  
Individually Designed Concentration (15 credits)
You'll work with an experienced advisor to build a custom concentration with courses from other education programs or fields in a content area such as English, Literacy, Social Studies, Science, Foreign Language, or Math.
For questions about the program curriculum, structure, and goals contact the degree lead, Bryan Silverman.
---
Admissions
Requirements
A current teaching certificate (this program does NOT lead to certification)
A bachelor's degree from an accredited college/university with a 3.0 cumulative GPA
Application Materials
We have rolling admissions so you can apply and be accepted into the program at any time. The admission evaluation process begins once we've received all your application materials. Before you apply, please review the application instructions. When you're ready to apply, please submit the following:
An essay describing your motivation for obtaining a M.Ed. in Curriculum, Assessment and Instruction
Proof of teaching certification (this program does NOT lead to certification)
Official academic transcripts
Letters of recommendation (optional, but recommended for those with less than a 3.0)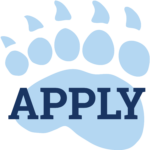 Contact Us
Have questions about earning an M.Ed. in Curriculum, Assessment and Instruction online with UMaine? Contact Amanda Cupps, UMaineOnline Advisor, at 207.581.5858 or at umaineonline@maine.edu.
---
Faculty
Our faculty is comprised of experienced educators who conduct research in the areas they teach. Their passion and expertise will help you grow as a professional educator and life-long learner.
---